Let kids celebrate Halloween in one of the cutest Halloween costumes; let them be anything and everything they want to be. Making a new halloween costume from scratch can be time consuming, don't be afraid, as you can simply create a creative costumes with cupcake liners, crepe-paper and more household items. Celebrate with the perfect outfit for your little one, from fantastic fairy, crepe – paper pumpkin to turquoise peacock – magical Halloween costumes to excite and delight. Follow the links to get instructions on how-to –do?
Yellow duckling- A bunch of faux feathers and pair of orange boots will get your little one ready to quack instantly. Link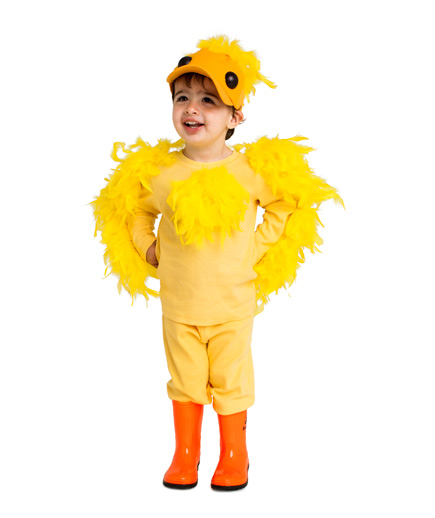 Cupcake liners, faux feathers, brown leggings and shirt is all you need to create this cute wise owl costume.  Link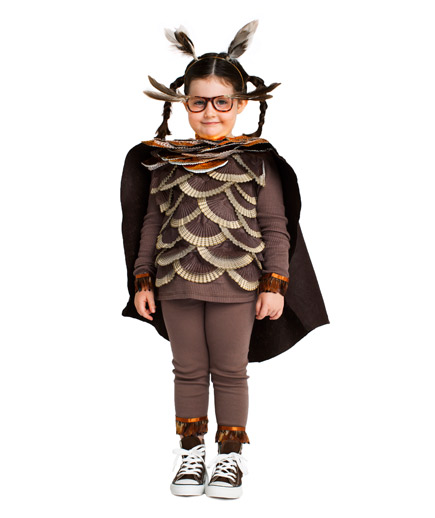 Create a sweet little lamb costume with little effort. All you need is to have access of cotton balls, old sweatshirt, felt stripes and little passion for crafts. Link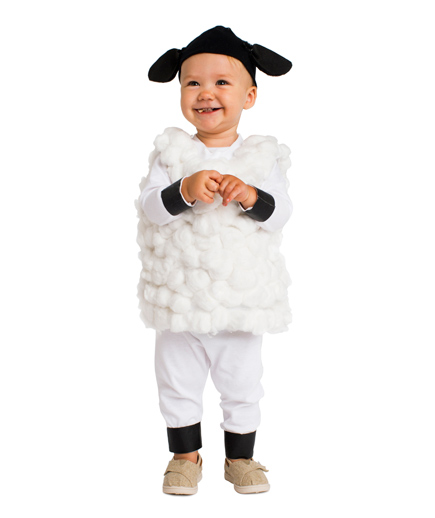 Turquoise peacock- If your little one enjoys attention than little birdie with feathers bursting in a bright shade of blue is an appealing idea. Link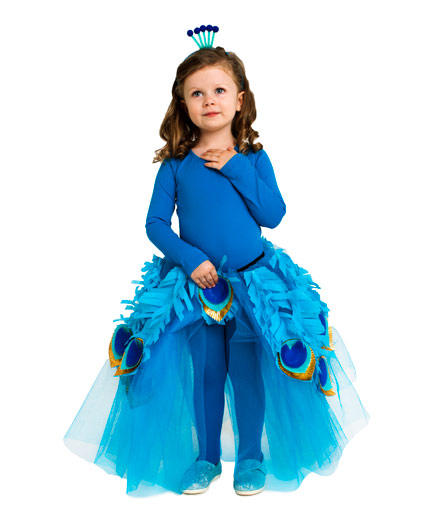 Dance diva is back and with a punch, a roaring twenties revival with a bob cut, strands of pearls and a hot pink dress that is made from twirling. Link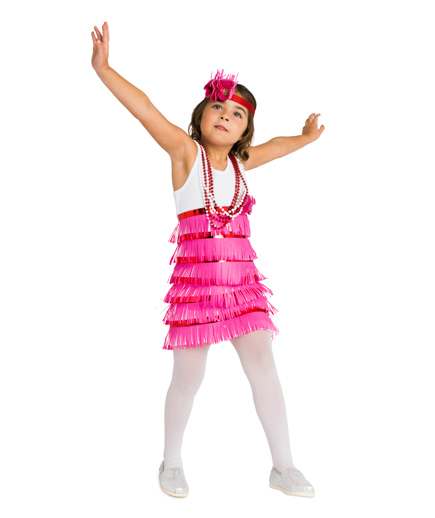 There is no match to Halloween costume but its time consuming, you can go for much easier option – Mask. Flower petals, leaves and feathers can be used to make playful masks. They are elegant and need less time and effort. Link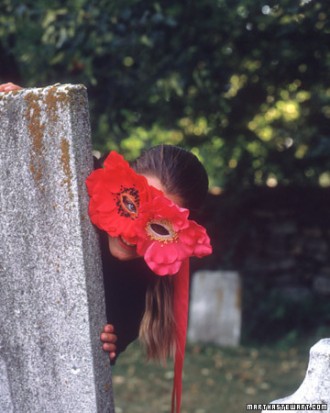 Inexpensive crepe paper is available in rainbow colors; you can easily use it to create – hats, wings and skirts. Create a pair of wings to turn your kid into beautiful butterfly for the trick-or-treat occasion. Link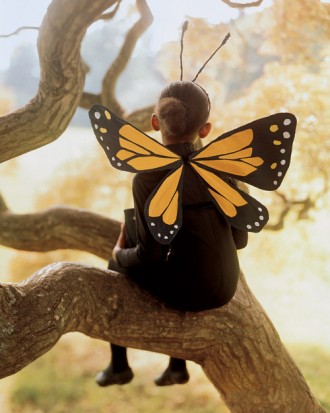 Made from feather boas, ordinary kitchen gloves, yellow tights and a pilot's cap this cute chicken costume is perfect for children ages 3 and above.  Link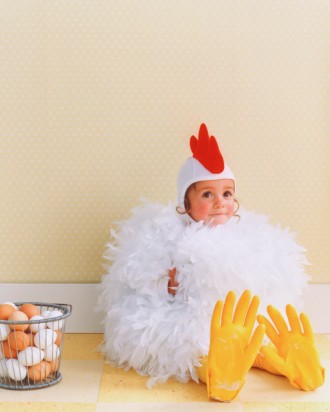 A simple crepe-paper costume idea- stout pumpkin. Link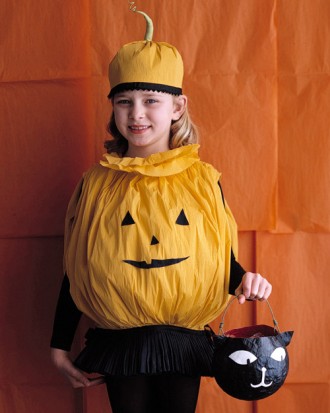 Daring knight and an imposing little dragon costume made from basic kitchen  supplies, that's the pair you would love to trick-or-treat with.  Link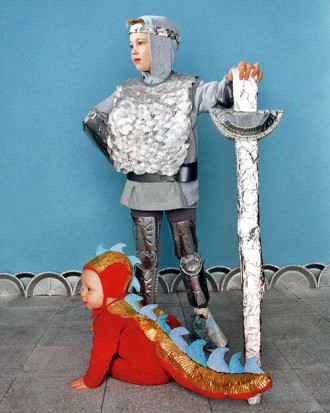 Lets Dress Impressive!!