Living rooms need to be well lit, whether it is for reading, relaxing or entertainment,  right lighting helps you live better. Lighting not only makes a place lively but also adds an instant style and function to your living spaces. Layers of lighting can make room look spacious; accent lighting helps you highlighting the area you want to. Soft lighting to task lighting, these living room lighting ideas will help you choose the right lighting for your living room. If you have chosen the lighting for your living room, we recommend that you hire a residential electrical expert to prevent any accidents and ensure your lighting fixtures are safely installed.
Chandeliers has been the most classic lighting fixture, not only they are center illuminating source for the room but also work as work of art. You can choose from various sizes and shapes available and create a sparkle lighting in the living room. Pic Courtesy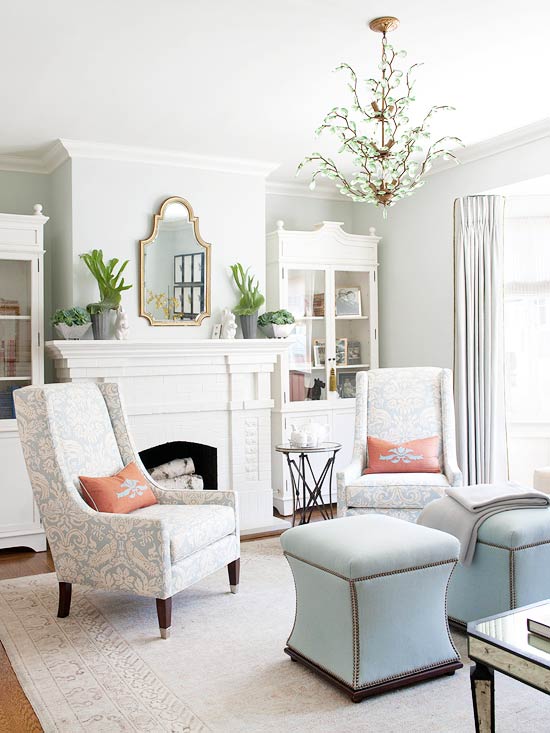 Create a focal point over the mantelpiece or fireplace with sconces, lighting fixtures that are usually attached to wall than ceiling. Dimmers help you adjust the light as you feel fit. Sconces are usually installed in pairs and compliment a low light level. Pic Courtesy
Recessed lighting will provide lot of illumination, halogen, compact florescent bulbs, recessed can lights are flexible and allow you to position light exactly where you need it. Dimmers and separate switches allows you to change the effect of illumination. Pic Courtesy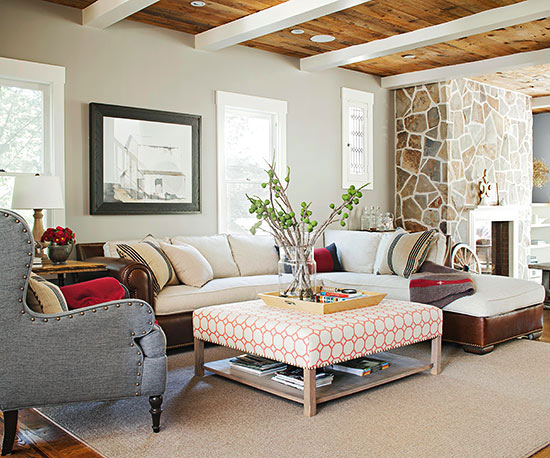 Looking for the most flexible lighting option – Floor Lamps, minimizing harsh shadows and casting light evenly, floor lamps create an interest at eye level. Availability in many designs and materials make them fit in any decor style. Pic Courtesy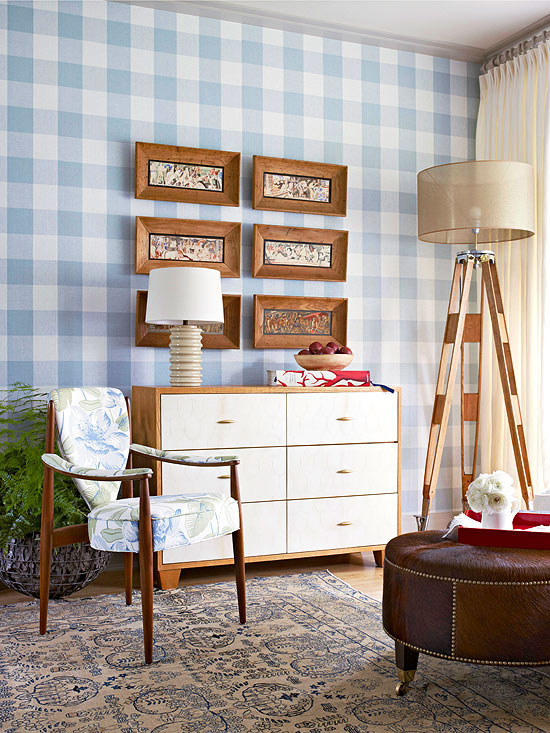 White paint reflects more light than any other color and glossy surfaces add to the charm. Plan to use recessed lights with white glossy ceiling to make most of the lighting setup. Pic Courtesy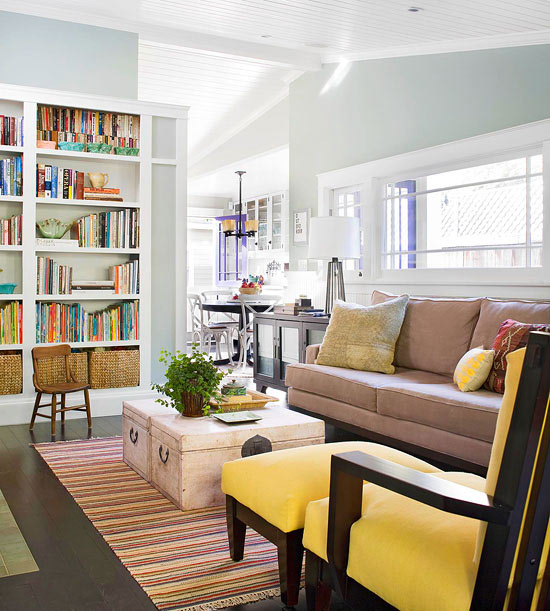 Old is gold- Windows work as the best lighting source for any room. Not only windows add interest to the walls but also work as natural source of lighting. Group a variety of window styles to add interest to a room while allowing plenty of wall space for hanging artwork. Pic Courtesy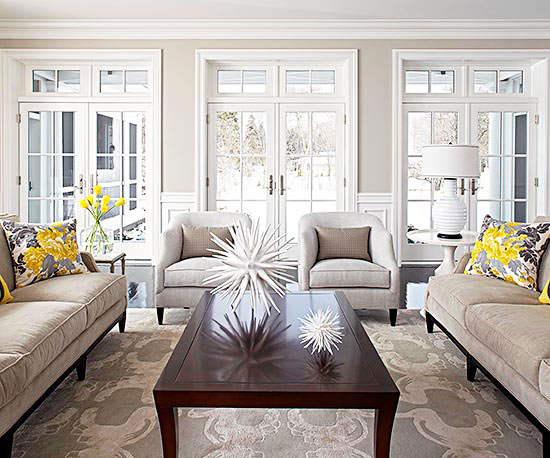 Cast a soft, even and omnidirectional light with paper lanterns. These lamps are available in wide variety size, colors and can be used as standard lighting source or compact florescent bulbs. They fit in well with traditional setting but can be well updated with modern setting. Pic Courtesy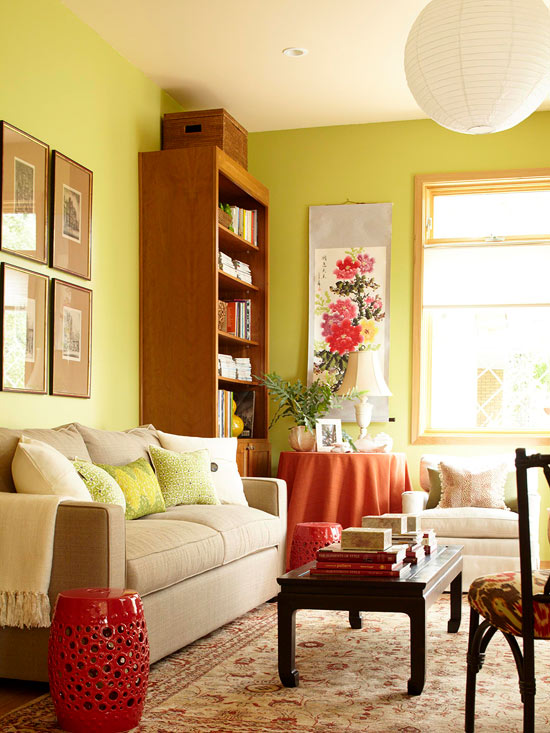 Work on each part of the room for adequate lighting, make sure you disperse lighting source evenly to ensure that no particular area overpowers. From pendant lights right through table lamps, you can create an excellent source to provide soft, low level light creating welcoming atmosphere. Pics Courtesy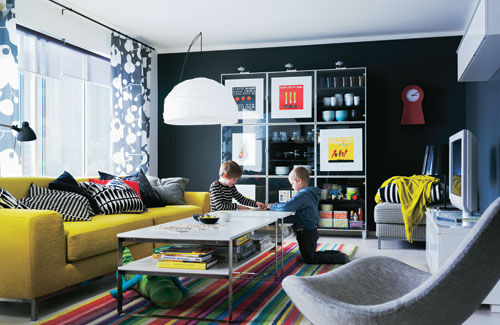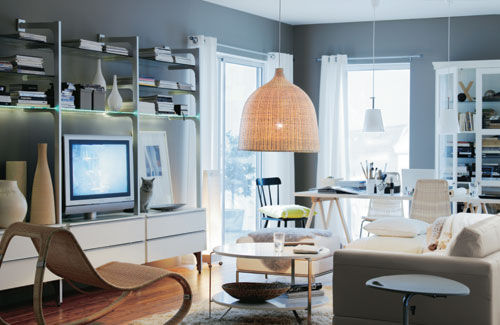 Also Checkout: Kitchen Lighting Ideas
Lets Live Impressive!!