Trends on kitchen renovations change every week. These ideas for modern kitchen designs could serve as inspiration and you can discuss them with your kitchen remodeling services team. Contemporary kitchens fit in great with modern houses or apartments. Wood to less expensive steel for interiors, lighting which creates warm environment, you can choose from really interesting ideas to enrich kitchens. From accessories to decorative items, the best kitchens in Dublin can be found at M-Style. Hope you enjoy these modern kitchen designs.
If you want a large kitchen to be interesting, choose contrasting finishes, go for finishes you might not usually see. Contrast of wooden surface with gloss works well in large kitchens. Pic Courtesy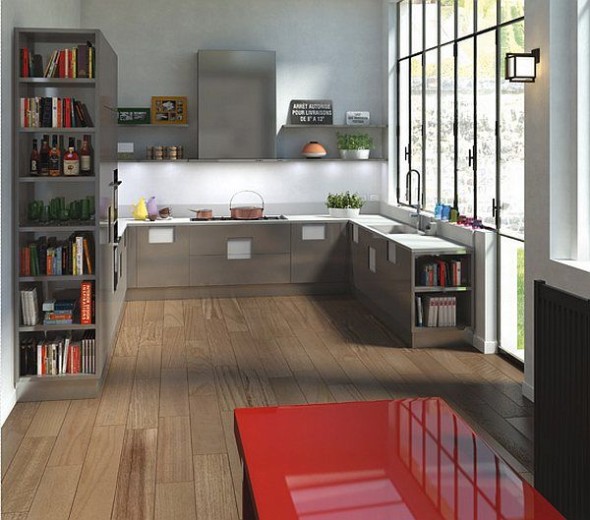 Putting right lighting into a galley kitchen can throw light around the whole kitchen, visually stretching the space. You need not spend fortune on good looking lights, even exclusive pieces are available at affordable prices. Pic Courtesy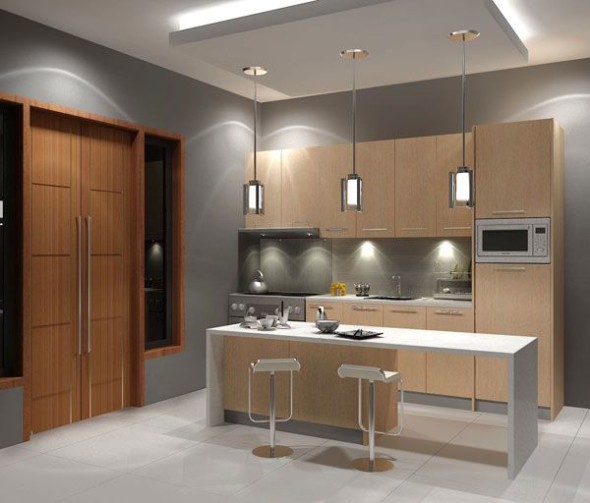 To create an interesting layout choose one neutral color and one bold and place them in a balanced layout. Pic Courtesy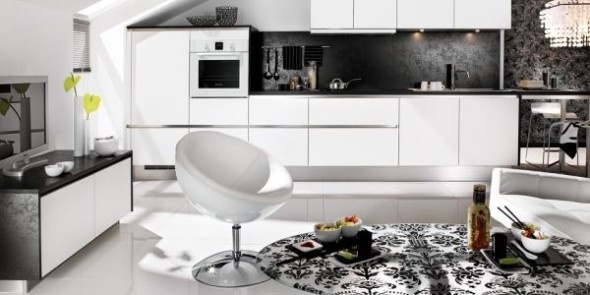 Dark wood is generally very expensive, why not go for a great DIY shed lookalike.  Stainless steel looks modern and can be very inexpensive, especially freestanding pieces. Pic Courtesy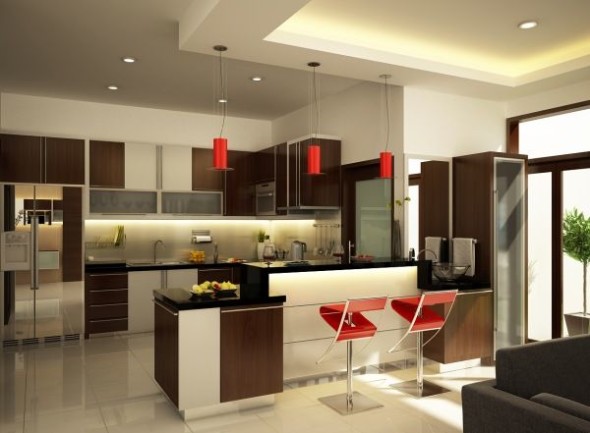 Tired of traditional wooden and same color cabinetry? A custom cabinet design company can bring a modern touch to the kitchen by using colors which are in with a glossy sheen, they reflect light and make room look spacious and color brings a vibrant tone to the kitchen. Pic Courtesy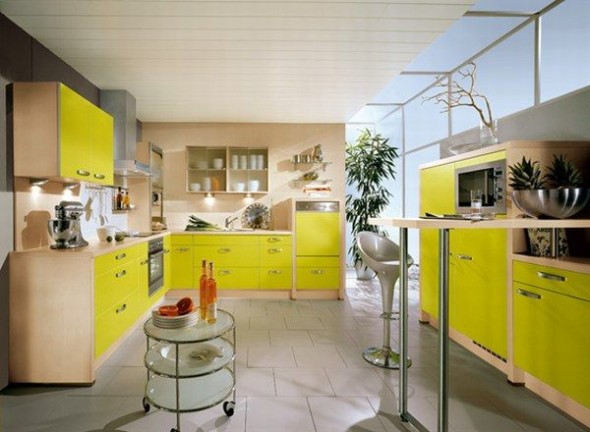 Accessorize with caution, you could really get away with any plan if you accessorize it carefully and keep the rest of your decor plain. Pic Courtesy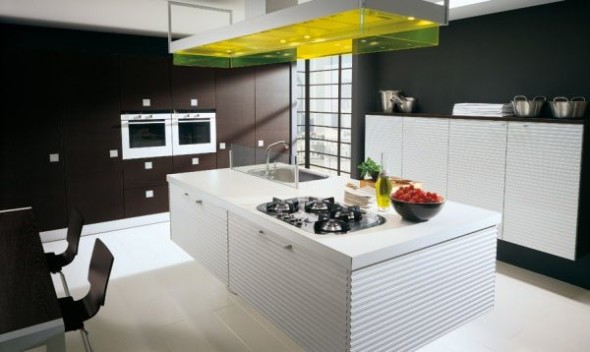 Open storage works out perfect, not only its inexpensive but also gives a neat and perfect finish to the kitchen interiors. Color can be introduced in way of throw rugs and seating. Pic Courtesy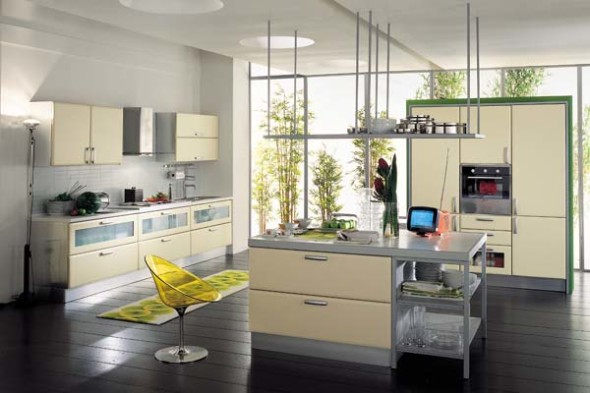 Seamless look is the key to a modern kitchen design, appliances and storage  can help you achieve the look instantly. Pic Courtesy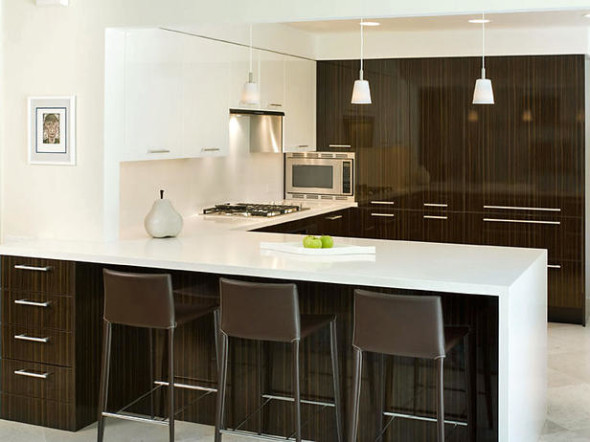 Use the horizontal spaces, creating a freestanding eating area along with an open kitchen gives a wholesome look. Sheen colorful finish adds charm to modern kitchen plan. Pic Courtesy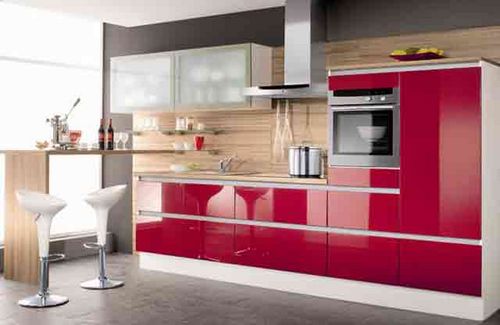 Huge islands really come into their own in an open plan space. They can be used for practically everything, from chopping veg on the granite top to cooking on the built-in hob and washing up in the integral sink. Pic Courtesy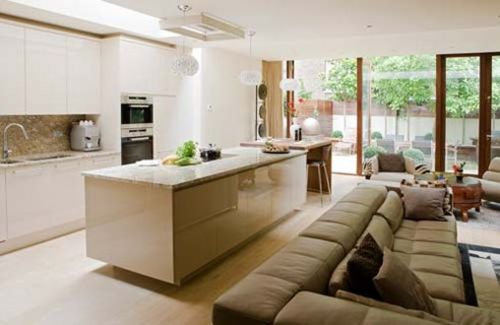 Lets Live Impressive!!