Thanksgiving will be upon us soon and kids enjoy lending a helping hand while decorating. These simple thanksgiving craft ideas are perfect for even youngest members of the family. Let kids enjoy the spirit of thanksgiving with easy-to-make crafts – place cards, centerpieces, hats and table decor, you can let kids add a special touch to the decorations while you work your magic in the kitchen.
Induce the festive mood week prior to the Thanksgiving with do-it-yourself daily thanks calendar. Let family members put small thank notes  everyday and open the envelopes during Thanksgiving dinner. Thanksgiving craft ideas can be fun for the whole family.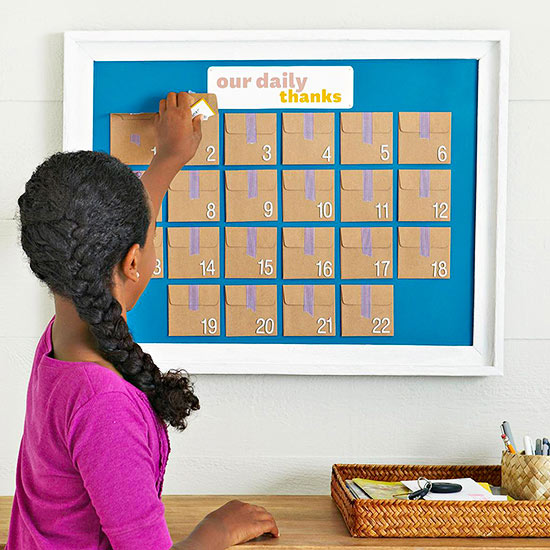 Offer a fun activity to kids during dinner preparation, ask each child to prepare feathers from paper scraps, stems and other small craft items. Attach the feathers to the decorated paper turkeys and use as place mats.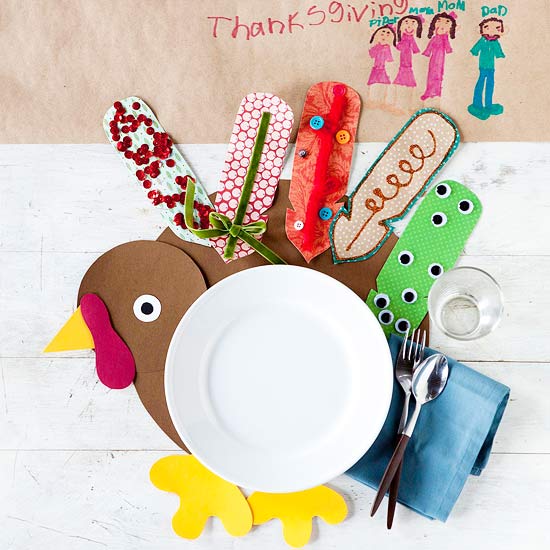 Provide an opportunity to learn while kids enjoy making personalized place cards with guests name spelled in style, let them decorate the cards with colors, buttons and felt pieces. You may get in touch Paracord Wholesale for your paracord needs, learn more about Paracord Wholesale.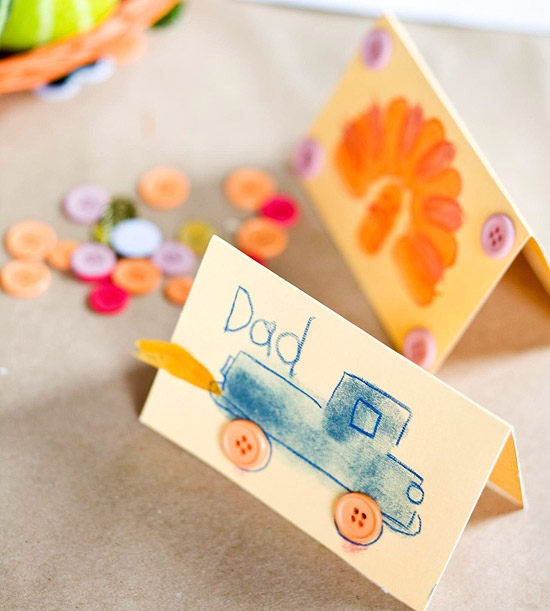 Make a traditional scrapbook by collecting paper leaves with thanks message from kids. It makes a time capsule of memories to look back at.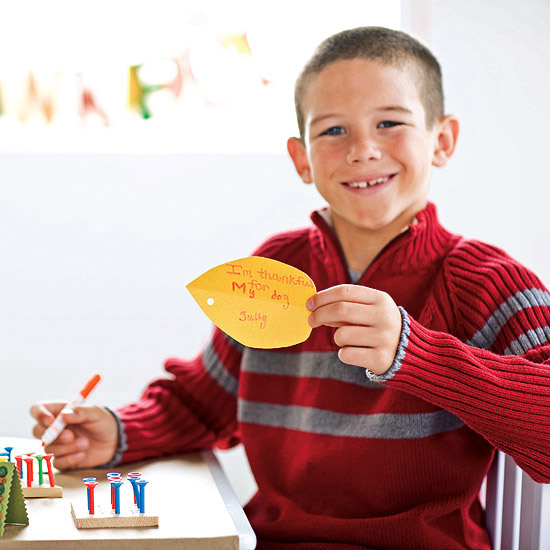 Let kids learn more about Thanksgiving history with pilgrim hat place card, download and print the pattern, outline the hatband and buckle using a black pen. Write guests name with silver gel pen to highlight.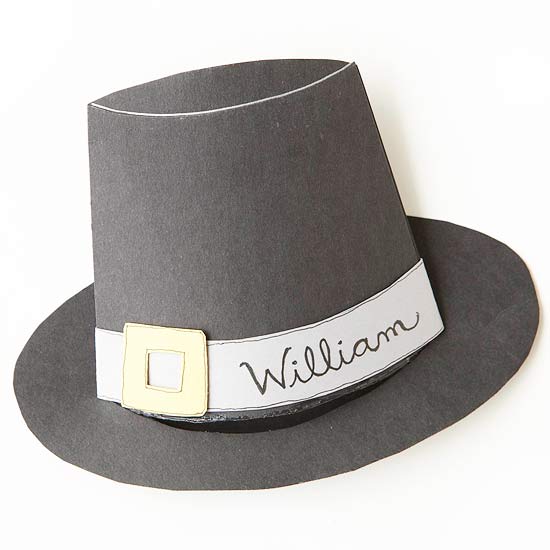 Wreath is  an important piece of  decoration and kids will love creating a wreath that shows their reasons to be thankful about. Add each family member's name to a leaf and ask the kids to write words of thanks and attach with wreath with a decorative pin or glue.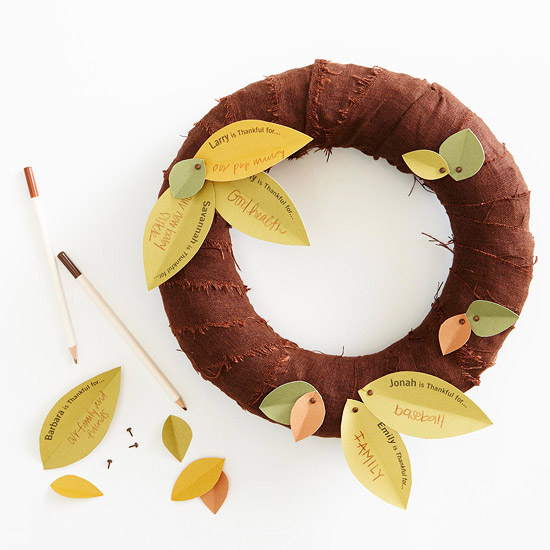 Help kids create centerpiece filled with Thanksgiving gratitude, encourage kids to write their messages and blessings on tail feather and tuck them to the pinecone body to create turkey's colorful tail. A long thanksgiving weekend is perfect time to get crafty  and learn about the history in fun way. Enjoy!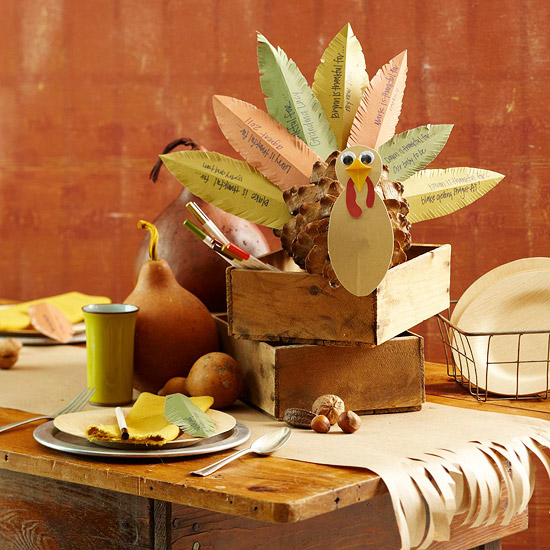 We all have enjoyed hand print turkey, bring a change decorations in this time, use recyclables to decorate the dinner table.  Small pinecone birds embellished with colorful feathers is absolutely cute around the centerpiece.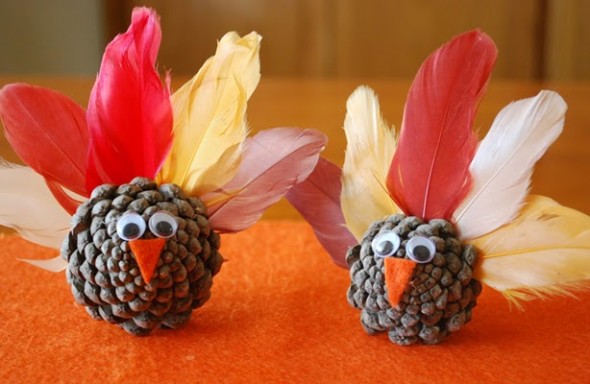 Use the time spent on making crafts as to let kids know about the history of the special day.  These cute pilgrim people will look beautiful as mantle decoration along with thanks message from the family.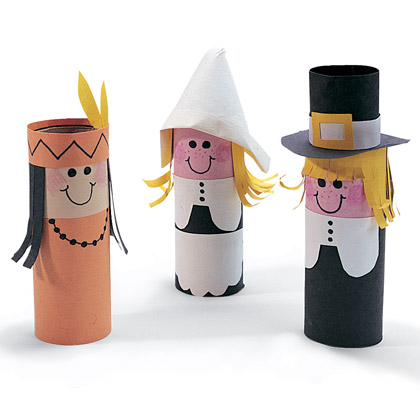 Welcome guests with special paper cornucopia made out of paper, wild flowers and other fall elements collected from nature itself. It can also be used as centerpiece.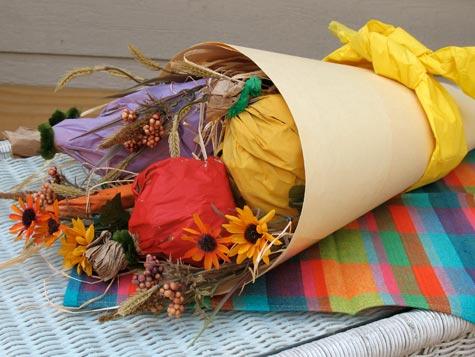 Fabricate crowns with poster board, fake leaves glued together. Choose a design which compliments the decor and let kids add their own creativity.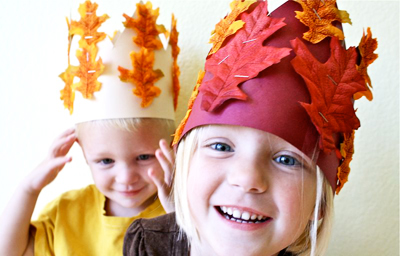 These adorable turkey napkin rings are created using paint fingerprints, it is perfect for the younger kids as well. They will keep the napkins neatly rolled up and can double as cute place cards.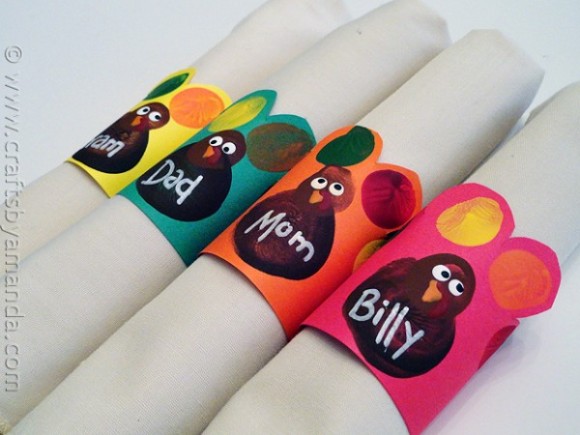 Lets Live Impressive!!