True Value Outdoor Blinds help to control heat, reduce noise and provide privacy and are decorative alternative to curtains. Blinds and shutters are simple, modern and allow all types of windows to remain uncluttered; they are relatively inexpensive and tend to work very well on small windows and in small rooms.  Choose the right kind of blinds and cheap shutters online to give your room a soft and flexible effect.
Roller blinds been popular since the eighteenth century, they can be used plain or matched with very formal curtains for a more delicate effect. Make sure you choose a suitable fabric, tightly woven flat cotton is a good choice, but use a waterproof fabric in the kitchen and bathroom. A painted window frame picking out or echoing one of the blind's color can look very effective. Pic Courtesy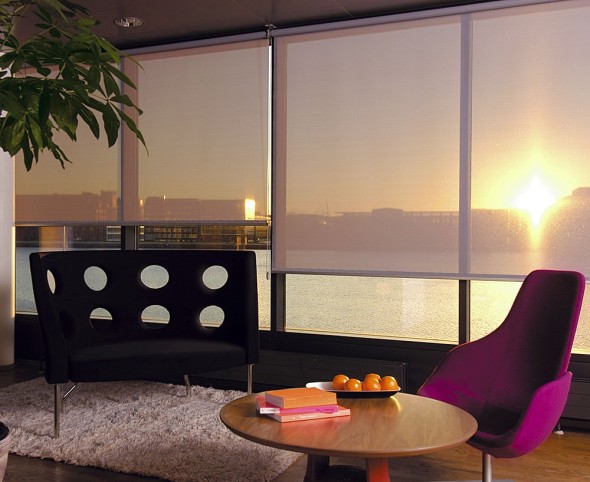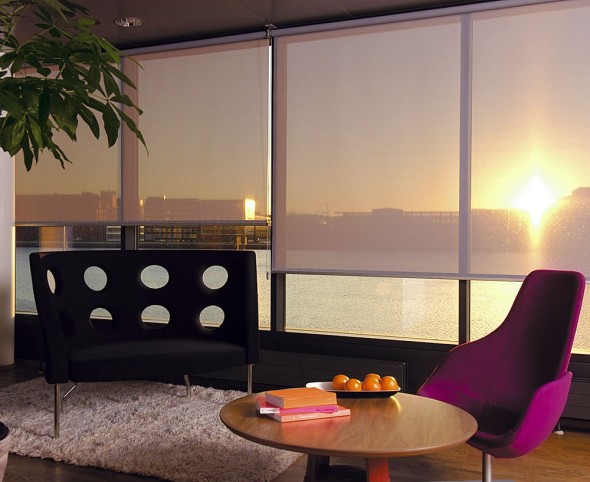 Roman blinds look ordinary when let down but when drawn up it gives broad flat pleats giving a neat pelmet effect. Roman blinds suits dining or living room and can be used to create a good effect to shade the sun from a balcony.   Use broad stripes or patterns, plain calico, even sheer fabrics. Pic Courtesy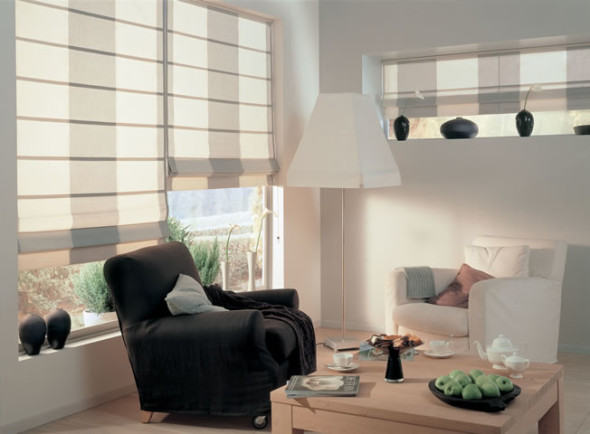 Austrian and festoon blinds are unlined, hang straight when let down but have a ballooned effect when drawn up. Festoon blinds are not as full as Austrian but they can both be rather orate and lavish, some have frills at the sides and bottom, they look good when left to rest about half-way up a window.  Pic Courtesy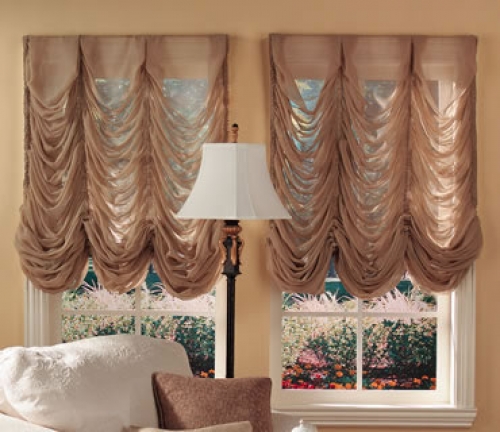 Paper blinds are made out of tough, stiff, pleated paper they are available in a range of colors and are practical and decorative.  Wood and cane blinds come in several different forms, wooden and bamboo –like blinds are very Somerset Maugham-ish and look wonderful with strong sunlight behind them. Pic Courtesy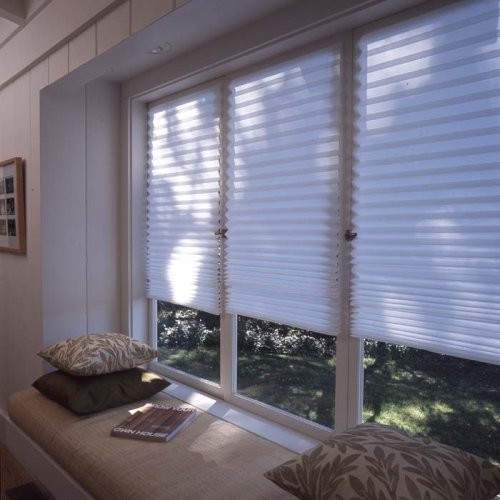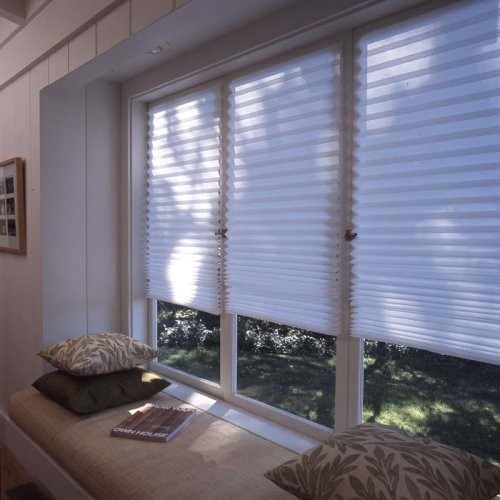 Venetian Blinds are available plastic, metal or wood, they come with color coordinated cords and in many combinations of colors. Venetian blinds give a faceless window definition and look good in tall window with a deep reveal that frames the blind.  Pic Courtesy
Vertical blinds are made of thin strips of canvas, wooden slats, silk or synthetic fabric- are attached at the top and bottom of a window. They pivot open or closed and they can be drawn to the sides of the window and they are often used on floor –to-ceiling windows. Blinds By Design official website has unique blinds that can match your taste. Pic Courtesy

Shutters are an important asset in the right room, If you're looking for plantation shutters company check this link right here now. Not only do Rolling Shutters Installation look great when folded back on either side of a window, but they keep out the light when you want them to, they don't restrict the window at all and they provide security and silence. Aluminium and basswood plantation shutters are optimal for people who want to steer clear of time-consuming maintenance needs. Plantation shutters are durable and flexible for a lot of type of homes. Plantation shutters also add much needed security to your home. This is because the plantation shutters provide a smart and discreet way of securing your home from intruders, quality plantation shutters are installed in such a way that they reduce the risk of uninvited guests entering through windows in your house. Pic Courtesy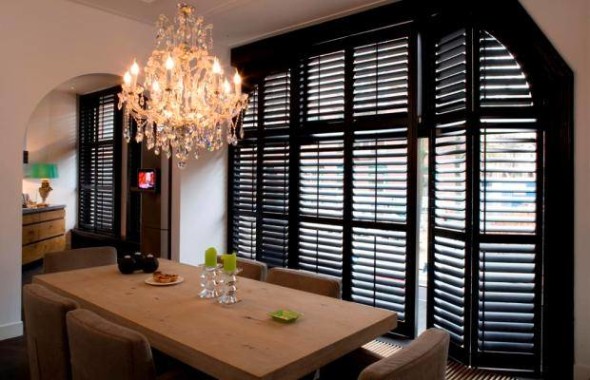 Lets Live Impressive!!