Whether a front, back, side, or balcony, outdoor spaces extend livable areas and help us connect with nature. Reinvent your outdoor space this spring with decorating tricks, quick and easy organizing and cleaning tips. Work around beautifying outdoor rooms, patios and decks with beautiful decking tiles that will improve your home's curb appeal. Also, don't compromise your privacy and security when designing your outdoor space. Get a fence installation that you can incorporate into your landscape design.
Here are some more fabulous ideas to get you started. 
Birdcages are symbol of welcoming spring, you can add a fabulous decor element to your back porch table with books in birdcage. Subtle and cute, isn't it? Pic Courtesy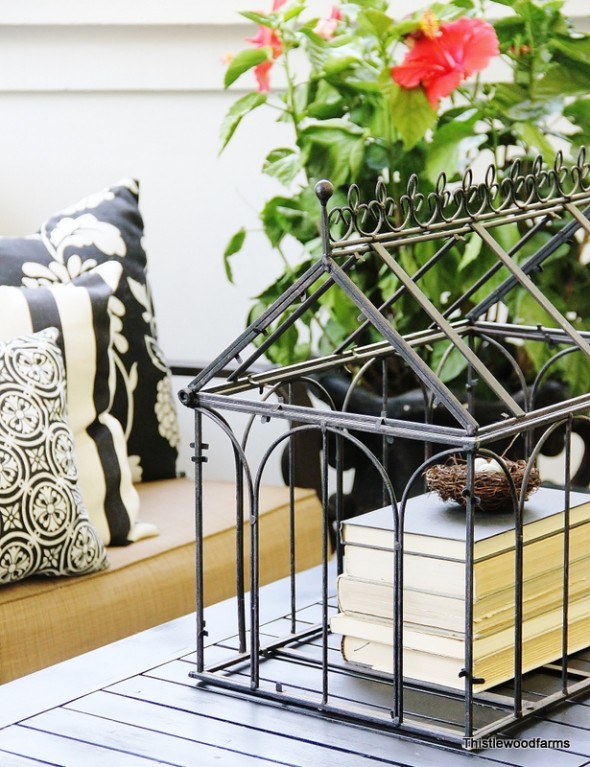 Make a perfectly cozy conversation area with little effort. An artificial fire pit, pillows, throw and low chairs and you have a place to let go all the tensions at the end of the day. Pic Courtesy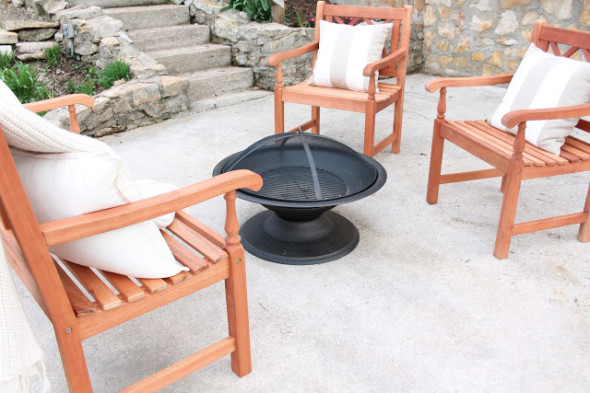 Add little drama with black and white decor.  Rustic hanging lantern and a crimson wreath on front door is all you need to make a perfect welcoming front porch. Pic Courtesy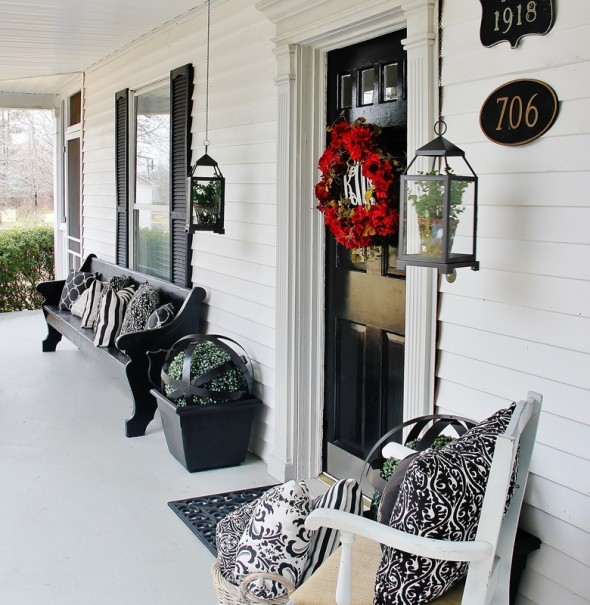 Talking about rustic accessories, they are perfect addition to front porch decor. Pic Courtesy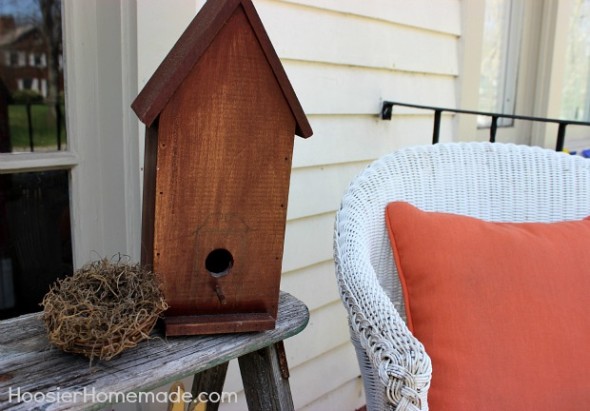 Thinking about the functionality, bring indoor furniture outside. It creates both storage and a sense of familiarity. A simple DIY trick. Pic Courtesy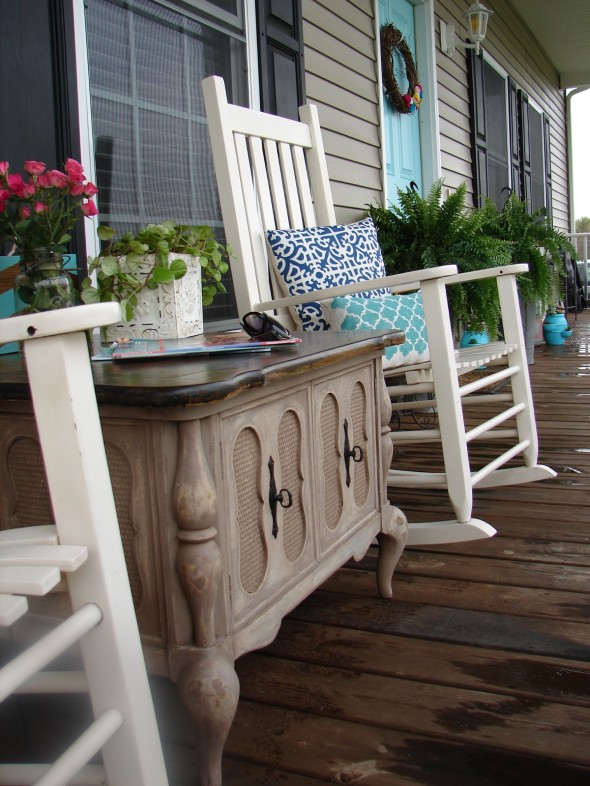 Rugs are going to be a hot trend in 2014, beautiful colors and use of a rug as a doormat is a cleverly inspired idea. Pic Courtesy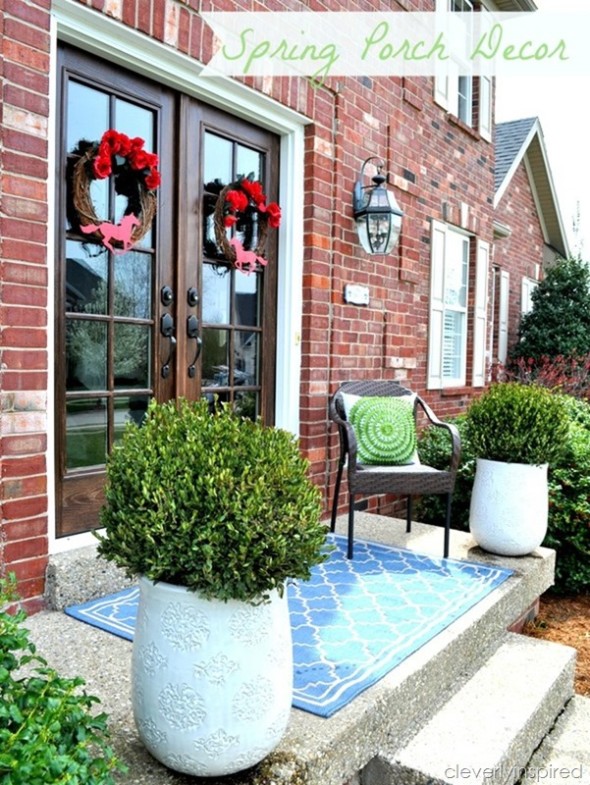 Outdoor seating has been there for ages; why not try a first ever outdoor bedroom. Enclose the space with living walls and hanging chairs provide a cozy nook for reading, while the mattress is the ideal spot for an afternoon nap. Pic Courtesy
If you're looking for mosquito killer then, check out https://www.amazon.com/Original-Indoor-Insect-Trap-KATCHY/dp/B07B6RZP4H/. For best results, Katchy recommends using the device with all of the lights off for at least three consecutive nights. But ongoing protection from mosquitoes will require help from pest control experts like Skeeter Dave.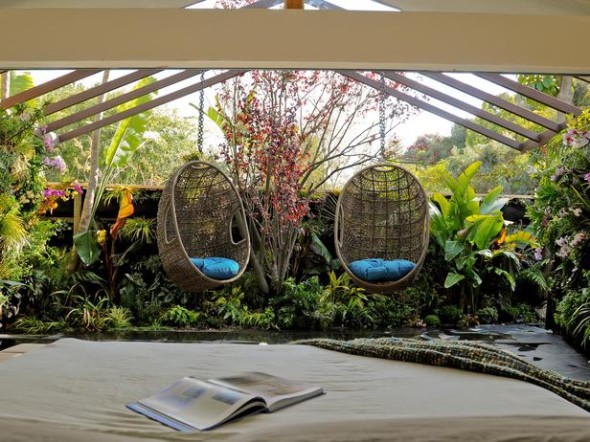 Japanese –inspired dining pavilion, yellow chrome chairs add energy and a modern twist to this global chic space. Pic Courtesy
Transform a neglected backyard into a fun and functional living and dining space. A cedar bench works both as storage and outdoor seating and a tangerine canvas provides required shade. Pic Courtesy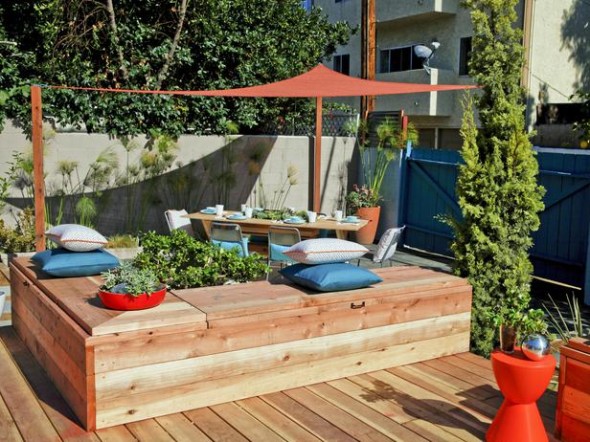 Planning to create a perfect outdoor space for party, create a sleek Asian-inspired space for the same. Bamboo serves as a living divider to separate the two spaces. Pic Courtesy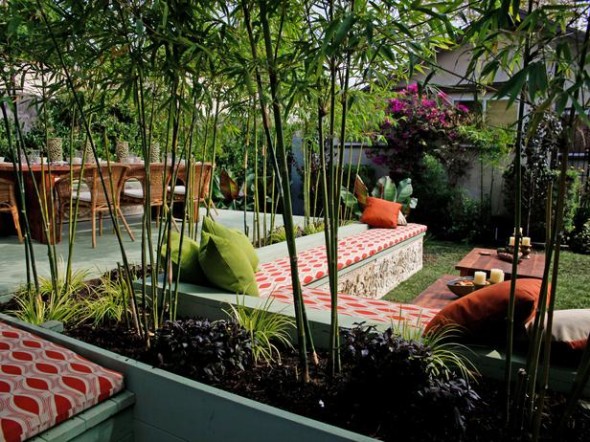 Lets Live Impressive!!