We all have read about latest trends in home decor, but when it comes to applying them we usually get confused or become lazy or the cost, which restricts us most of the time. But getting a trendy look can be a task of pure imagination and little effort.  Incorporate neon colors into your decoration theme this summer to give your home a trendy designer look. Neon room colors look bright and energizing, bringing a fresh vibe into modern interior design trends. Beautiful, stylish and unique interior design with colorful accents give the room a completely new feel. Try on these Neon Decoration Ideas!!
Neon room colors are great choices for those who appreciate bold and original interior design and want to add an artistic touch to room decorating. A plain white wall dressed up with bold pink artwork stands out, whether you hang it or just place it on the mantle. Pic Courtesy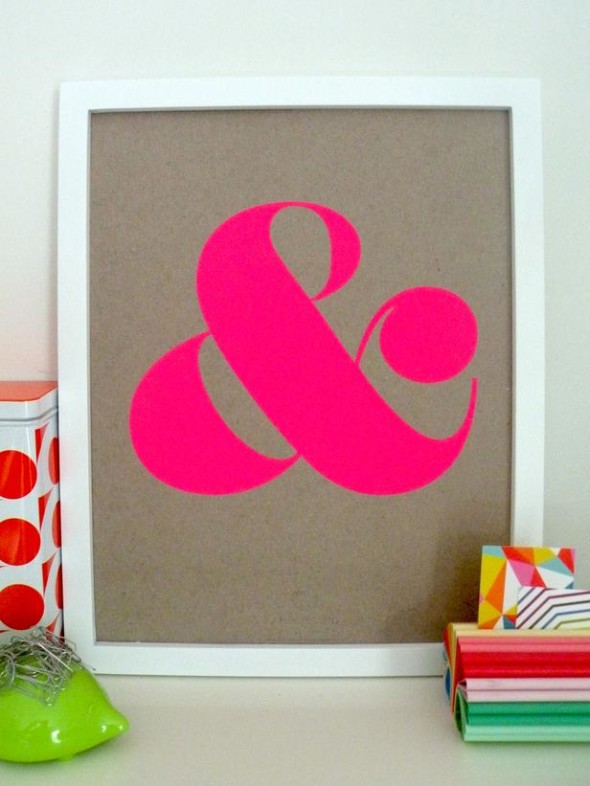 Transform your home with youthful energy, Accents in neon room colors add brightness to existing interior design and draw attention to selected textures, decoration patterns or unique shapes in solid neutral colors. When utilizing neon on a space, its important to not to overdo it. Make the surroundings simple so that eyes fall on the piece you want to highlight, such as this neon green sink which actually resembles a toy. Pic Courtesy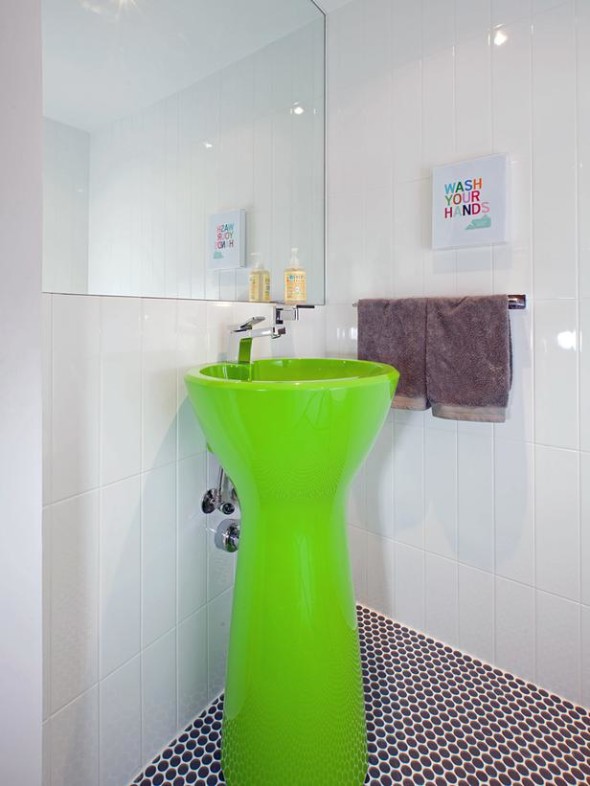 Paint, wallpaper patterns, room furniture, decor accessories and lighting fixtures in neon colors make a statement, transforming interior design. A home office can easily look vibrant with even a simplest addition such as a rope basket to hold the office supplies. Pic Courtesy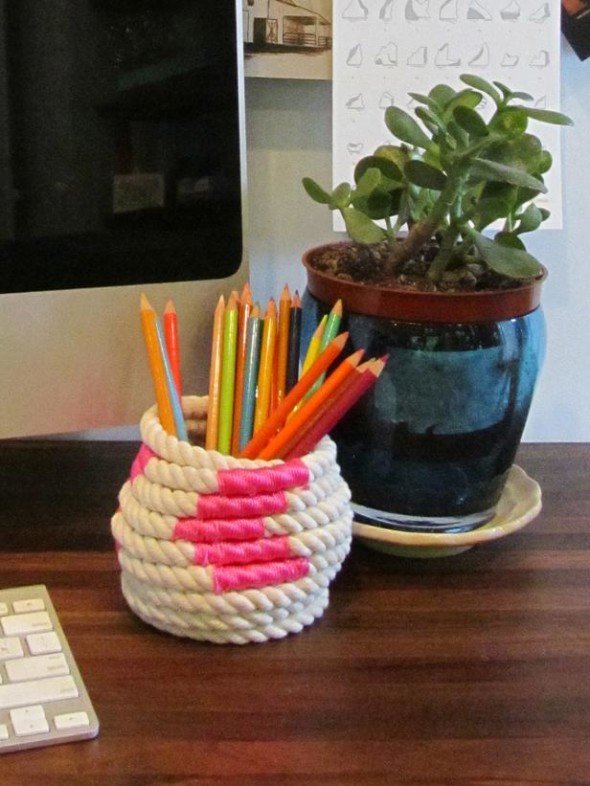 Mix traditional and contemporary styles in the rooms, Neon artwork added in the background gives an unexpected pops to the mostly neutral space around.  Pic Courtesy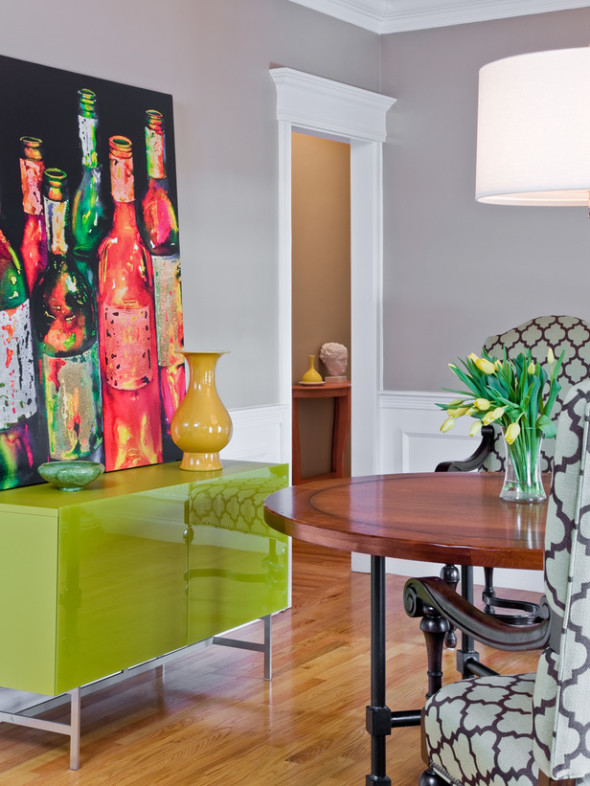 Hot pink, citrus green or bright yellow colors can be used for room furniture upholstery, lamp shades, wall paint or neon lacquered surfaces. Make a statement when guests first arrive at your home with neon front door. Pic Courtesy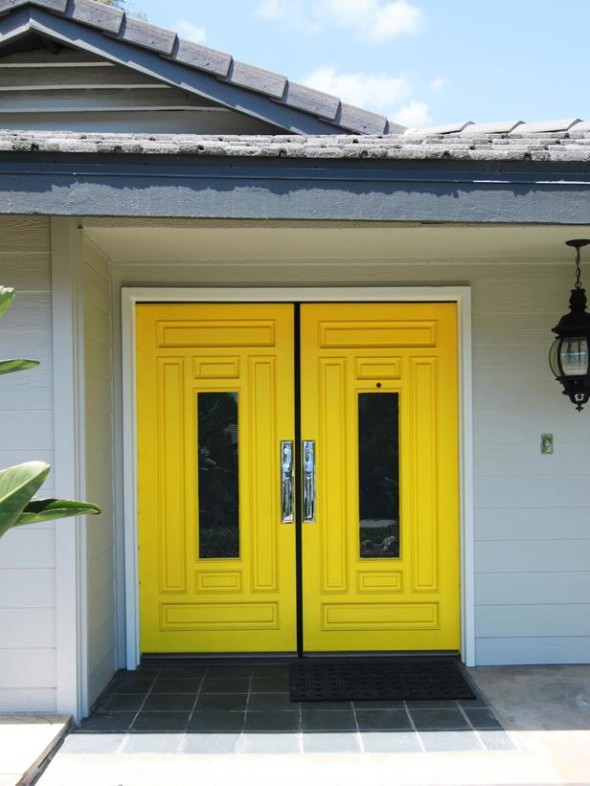 Neon can be easily incorporated in any theme, many people choose soft color palettes when decorating a beach house but here the designer used classic chairs in bright red to break up the monochromatic color palette. Pic Courtesy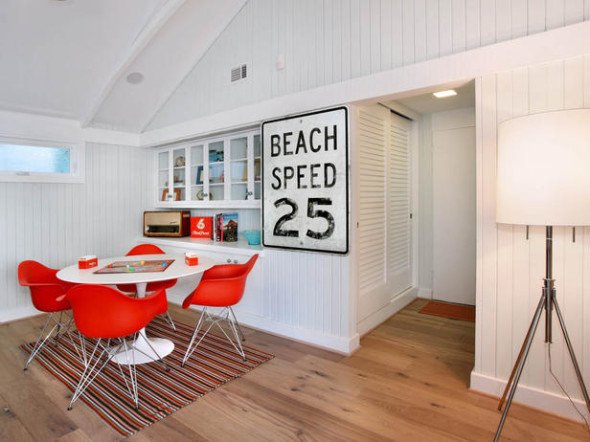 Neon room colors are ways to create beautiful, stylish and unique interior design with colorful and unusual accents. It is an inexpensive way to add color; an elegant pineapple sconce is complete with neon blue candles giving an unexpected look. Pic Courtesy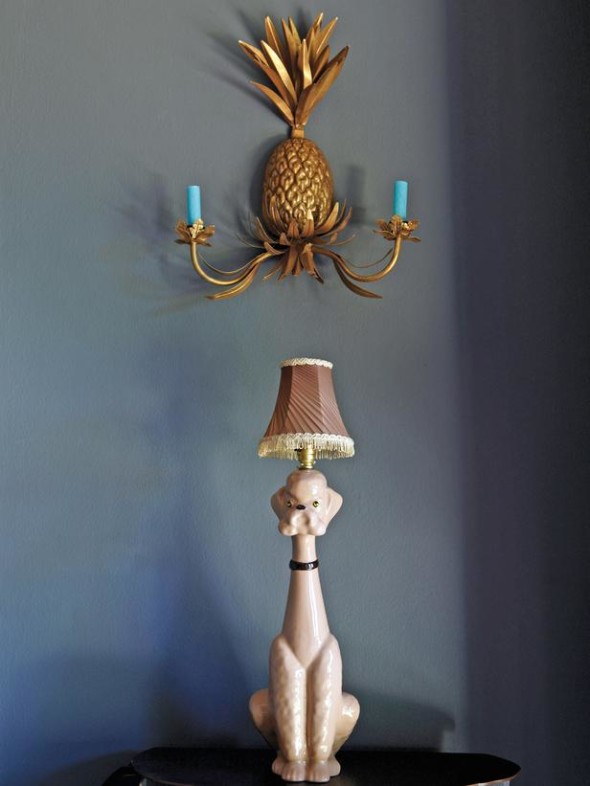 Hot pink accents in black and white decorated room shouts out modern interior design with retro touch of 70's. Pic Courtesy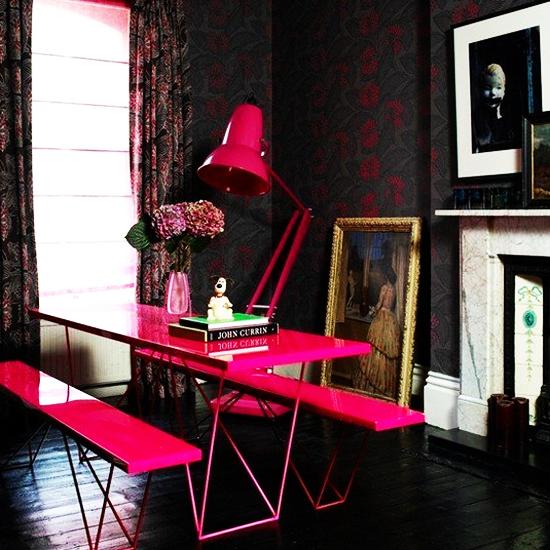 Wallpapers in pattern adding bright accents to room colors accommodating painted furniture simplifies the look with an edge. Pic Courtesy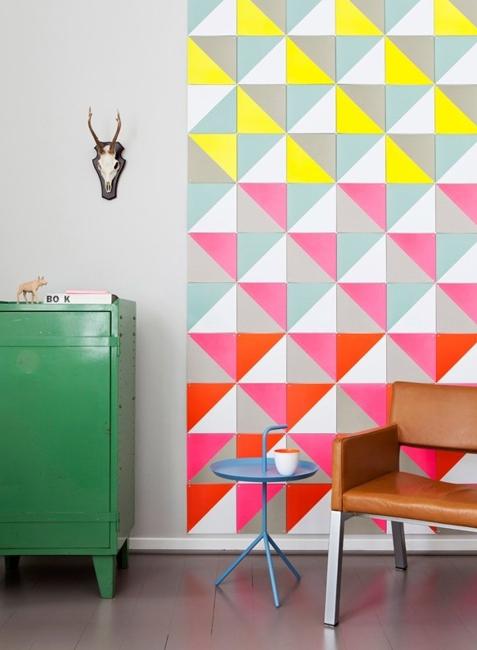 Be it a piece of furniture, a background, or as simple as centerpiece, neon light and colors will make the room more vibrant and youthful. Pic Courtesy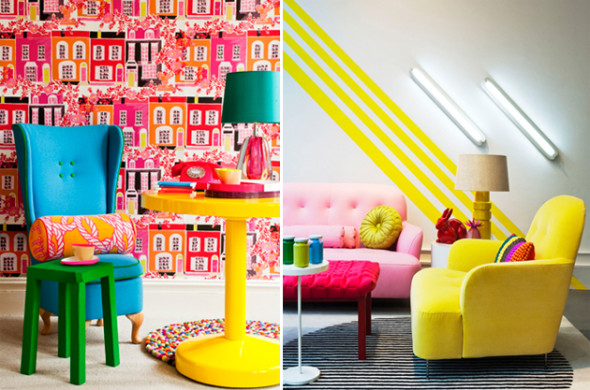 Lets Decorate Impressive!!