Kitchen Islands have the great potential for great storage, display and functionality. Not only Kitchen Islands are beautiful but also serve as dining area, if space is the constraint. It is perfect for kids, it is a great place for kids to feel part of the action and be close in eye view. If you are lucky to have one of those designer mobile kitchen islands you have the versatility added to your kitchen's resume. And with all those endless material options for the island will make it a legitimate reason to get that dream Kitchen Island.
Open Shelving
Both modern and essential traditional this kitchen island with open shelving intensifies the working feel of the kitchen. Pic Courtesy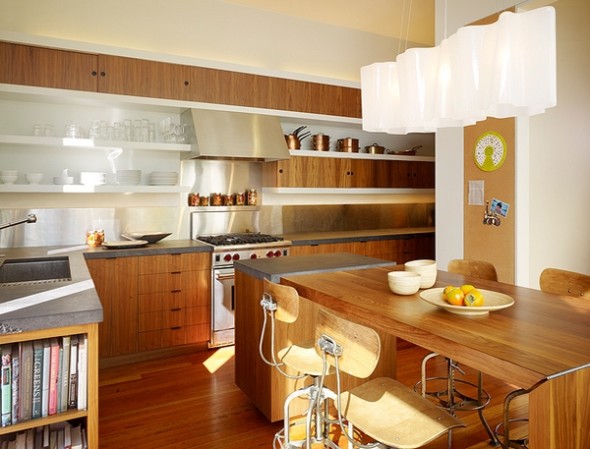 Diner on Wheels
A huge dining table on wheels which serves as an ingenious flexible Kitchen Island and a streamlined kitchen-diner, but it's the statement pendant light that steals the show. Pic Courtesy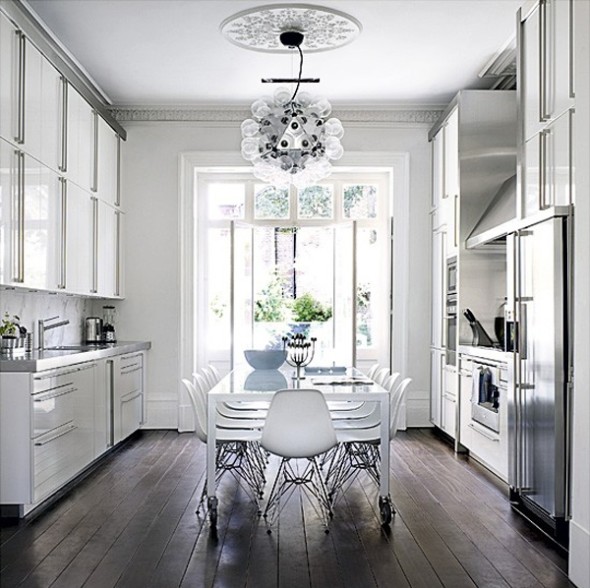 Country Chic & Modern
A clean mix of country house and chic modernity, a simple wooden top and white paint gives this kitchen island a country house touch but the lights add a modern note to the kitchen. Pic Courtesy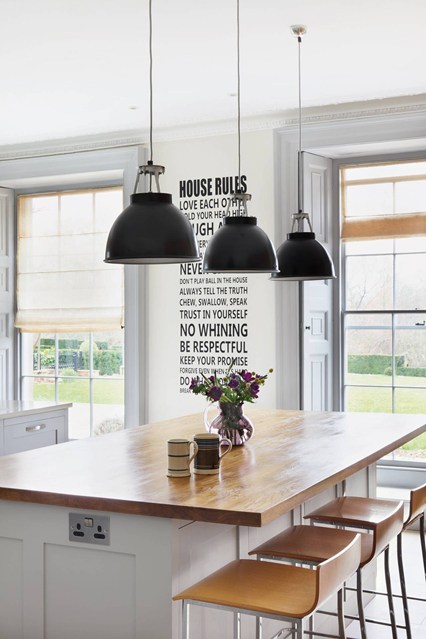 Mixed Materials
Mixing materials on an island adds interest and you can easily highlight one particular area. If cost is a concern, consider plastic laminate or solid surface man made finishes.  For mid level spending consider higher grades of solid surfaces, like granite countertops, or stained concrete. At the high end of the cost spectrum are butcher block, granite, and custom exotic wood varieties.  Pic Courtesy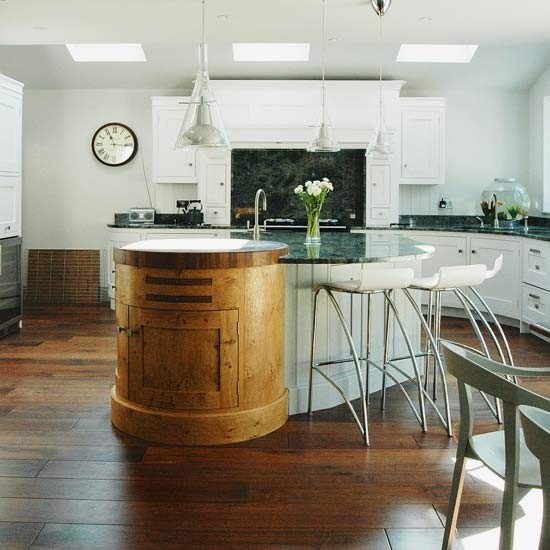 Freestanding Island
If you don't want to place utilities in the island, opt for freestanding piece of furniture. You can easily reposition it, move it outdoors for parties or in patio when not to be used. Pic Courtesy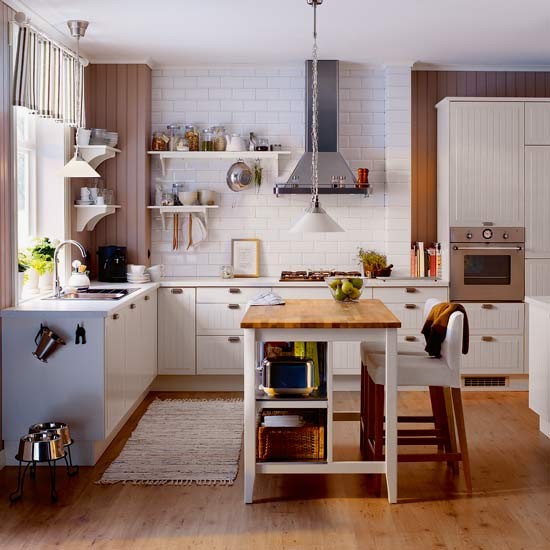 Round Countertops
Island worktops can be any shape and size, round tops work fine in small kitchens. Some designers suggest quartz countertops as they are one of the most practical and stylish materials in the kitchen. Quartzite countertops are a stylish and practical choice for any kitchen. This striking Gallery worktop by Barnes of Ashburton combines maple, walnut, iroko and cherrywood for extra impact. Pic Courtesy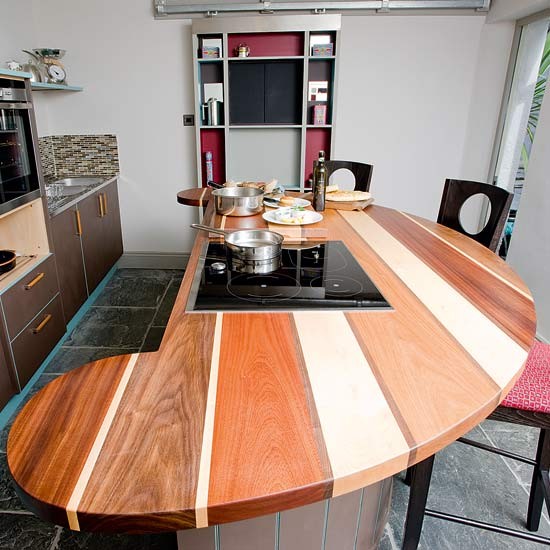 Open Kitchen Plan
Breathtaking modern open plan kitchen with low design is an awesome idea. This arrangement can work wonderful with mix n match of some other objects such as kitchen islands and work stations, kitchen islands bar stools. Pic Courtesy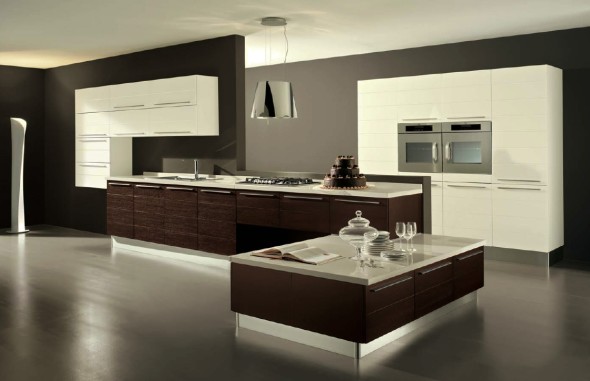 Lets Live Impressive!!