When it comes to set the tone for the wedding, wedding invitations serves an impressive role. Fashion trends change with every season and so do wedding arrangements, why not to add luxury and style to your wedding invitations too. Fashionable Wedding Invitations doesn't have to be in sync with latest trend; they can be any design and print which gives out fresh and unique feel to the recipients. You may add suggestions like buying their dress from Peaches Boutique prom dress deals. Add elegance and glamour to your wedding invites with these fashionable wedding invitations!
Fashionable Wedding Invitations
 Vintage Wedding Invitation
Vintage is the new fashion, I love the way this handmade paper feels and gives out a warm welcome to the guests. Wrap on of lace is an elegant touch to this vintage wedding invitation. Pic Courtesy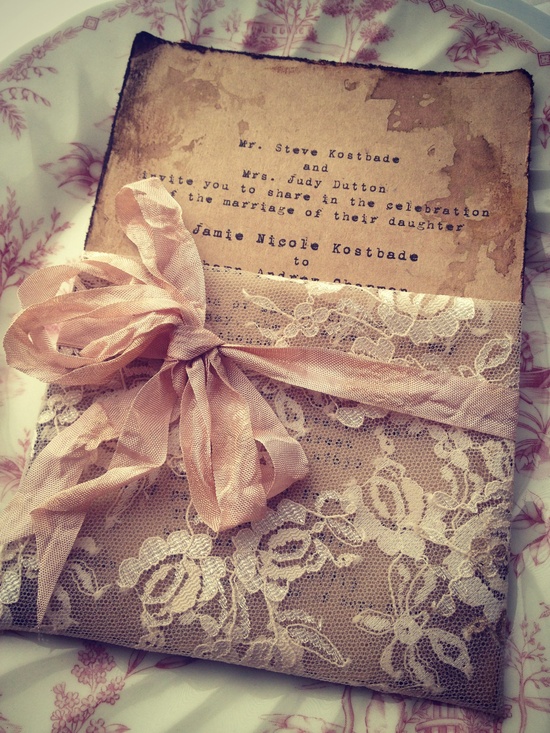 Sheer Wedding Invitation
Romantic and ethereal, transparent fabric is making statement on the runway. Sheer gives out contemporary feeling on the paper, use new pattern and color palette for a stylish look. Pic Courtesy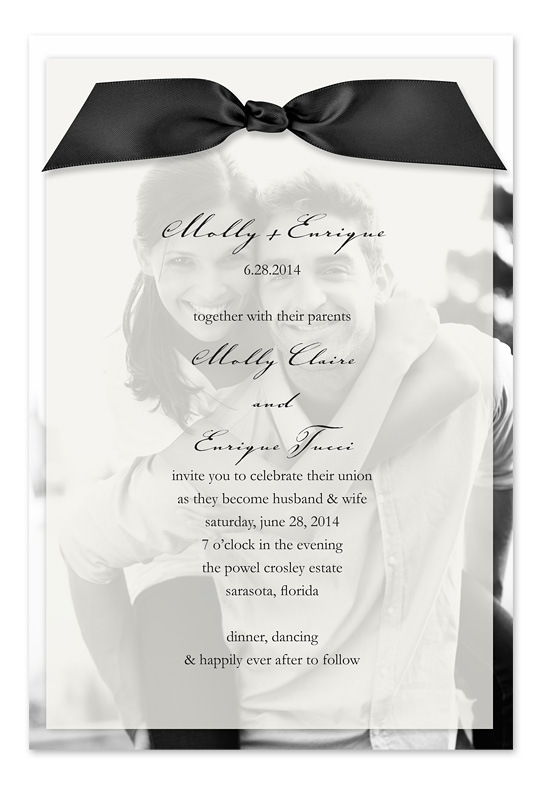 Wedding Invitations DIY
Black Tie Invites
Modern, classic and formal a Black tie invitation is the best way to express it. The black and white striped invitation with a touch of formal elements can work together to create something new. The bold and striking monogram is enhanced by the crispy white appearance of the classic linen paper. Pic Courtesy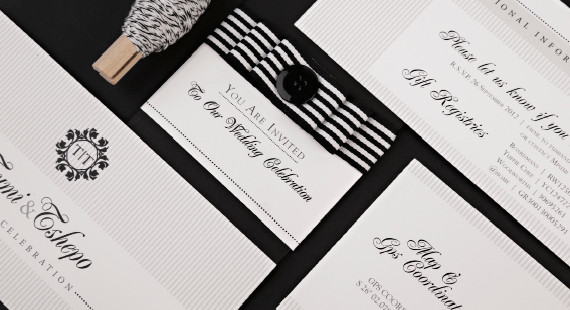 Pleated Wedding Invitation
 Those classic pleats in dresses has made a dramatic appeal in fashion world and it make even more dramatic appeal on stationary. The rice-paper cards arrive as modest little rectangular shapes that unfurl into color-blocked rosettes when untied, cap your favor boxes with petite pops of pleats. Pic Courtesy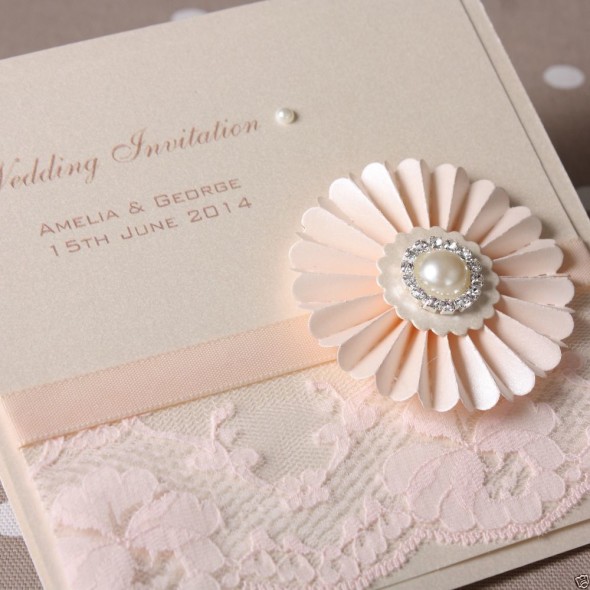 Floral Bloom
This floral wedding invite features purple orchids with grey stems, this bloom-adorned is old-fashioned but will make any wedding alive. Make sure you make the wrapping in luxurious vellum to give a rich look to the package. Pic Courtesy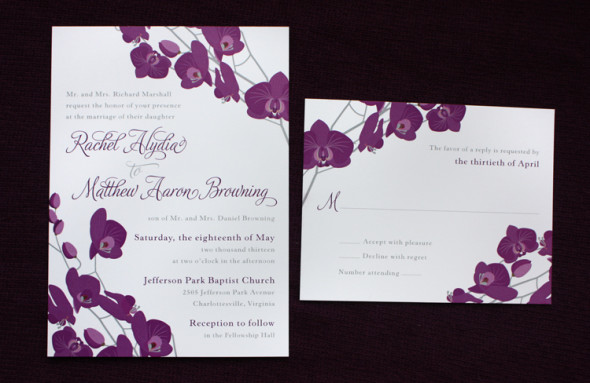 Laser Cut Paper Invites
The obsession with laser cut paper continues, and may in fact, be even more adored today than it was a few years ago when it first exploded onto the wedding scene. There's just something magical about the delicate technique and fine art aspect of the application. Pic Courtesy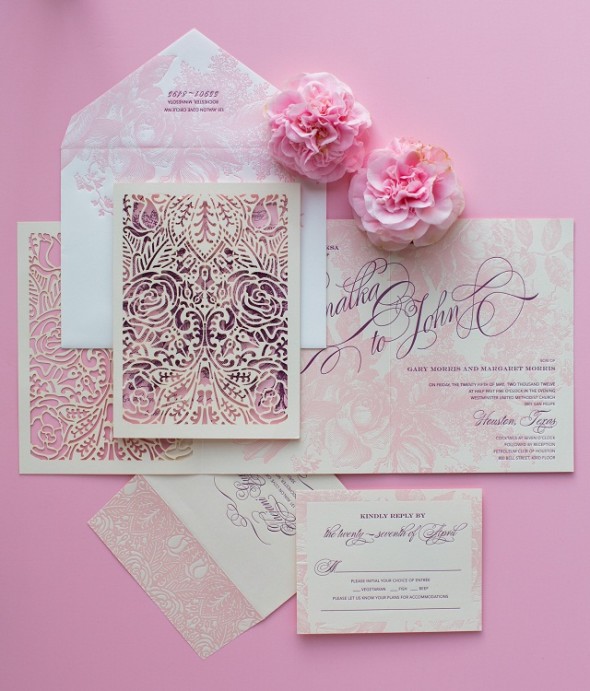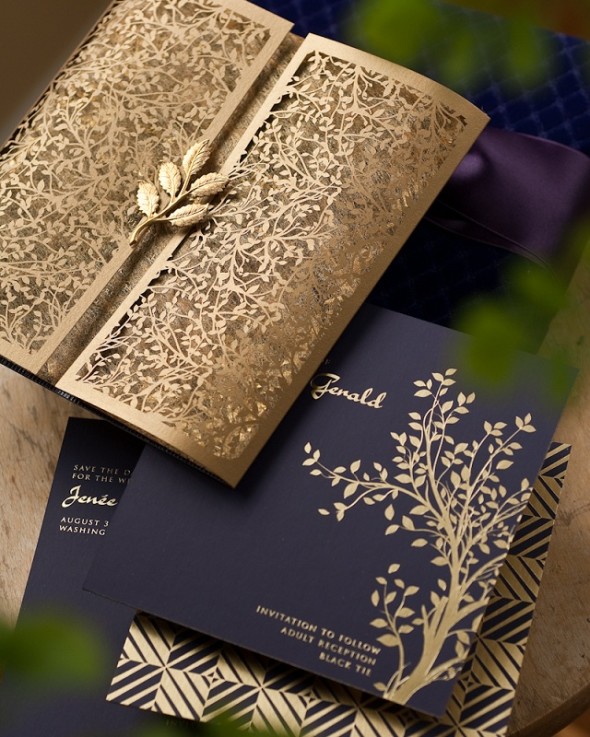 Clutch Invite
One thing you will find every diva flaunting  is a classy Clutch, these fashionable wedding invitations in shape of clutches are the latest trend. Set out a customized monogrammed Save-the -date card. Pic Courtesy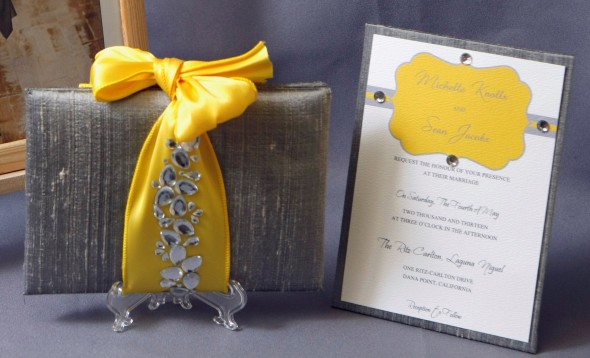 For Seasonal Wedding Invitations Click Here. Lets Invite Impressive!!