Transform a blank wall into a work of art with murals. From prehistoric drawings to contemporary graffiti, murals have transformed the art and can change the personality of any room with an ease. Mural art adds distinguished appeal to the room and an artist can express individuality by dictating the level of detail and the desire of the house owner. The current trend for feature walls has increased, a large hand-painted mural can be designed on a specific theme, incorporate personal images and elements and may be altered during the course of painting it, this wonderful creator of unusual wall art in the UK adds instant chic to any room. Here are some ideas to incorporate mural art in your current setting.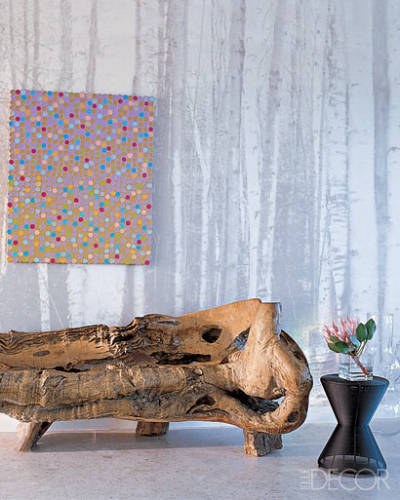 Be it a serene background of multihued shades or a subtle tropical background, mural artwork can add an picturesque feel to every room.  Pics Courtesy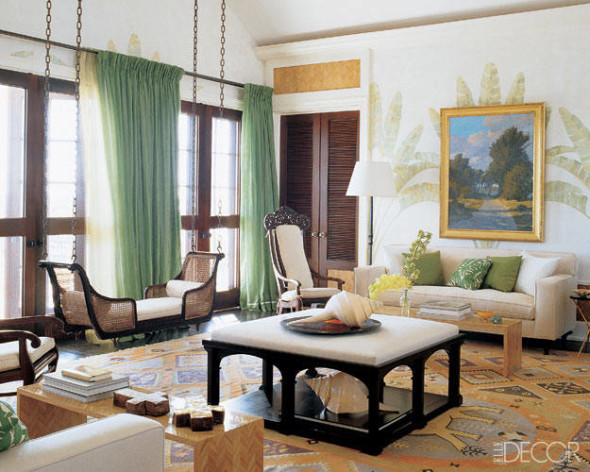 A large abstract vinyl piece by Santiago Cucullu spreads across a wall in a New York city loft. A neutral palette with a vibrant touch midst of modern furnishings. Pic Courtesy
Recently, graffiti and street art have played a key role in contemporary wall painting. Such graffiti/street artists as Keith Haring, Shepard Fairey, Mint&Serf, among others have successfully transcended their street art aesthetic beyond the walls of urban landscape and onto walls of private and corporate clients.  Pics Courtesy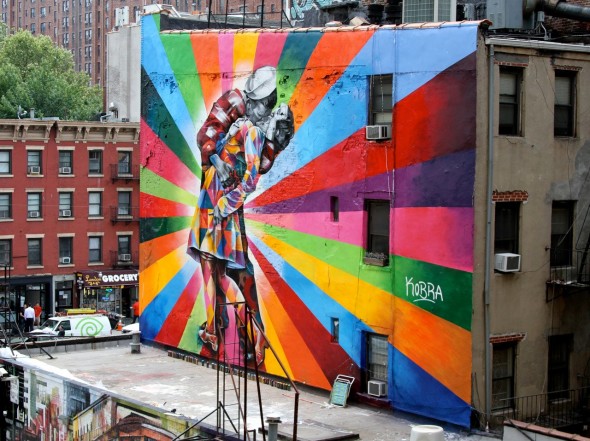 Not only this art trend has reached onto streets in its most contemporary way but also allows clients to bring their fantasy world onto the wall. This soothing amazing girls wall mural adds life to the country style living room. Pic Courtesy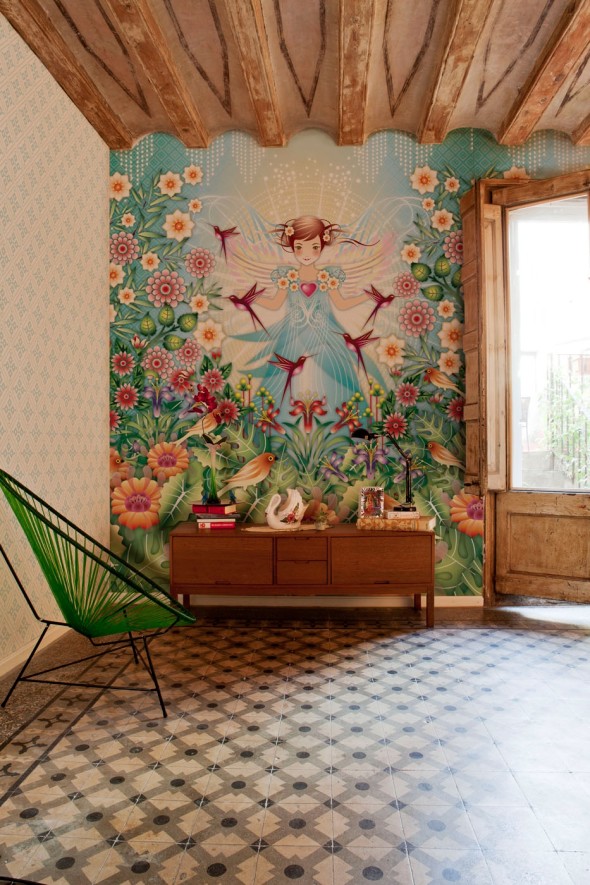 Mural art is not only restricted to living or bed room, but can be seen in bathroom, kitchen and modern office wall. Public commissions of murals in schools, hospitals and retirement homes can achieve a pleasing and welcoming atmosphere in these caring institutions as it does in a personal setting. Pics Courtesy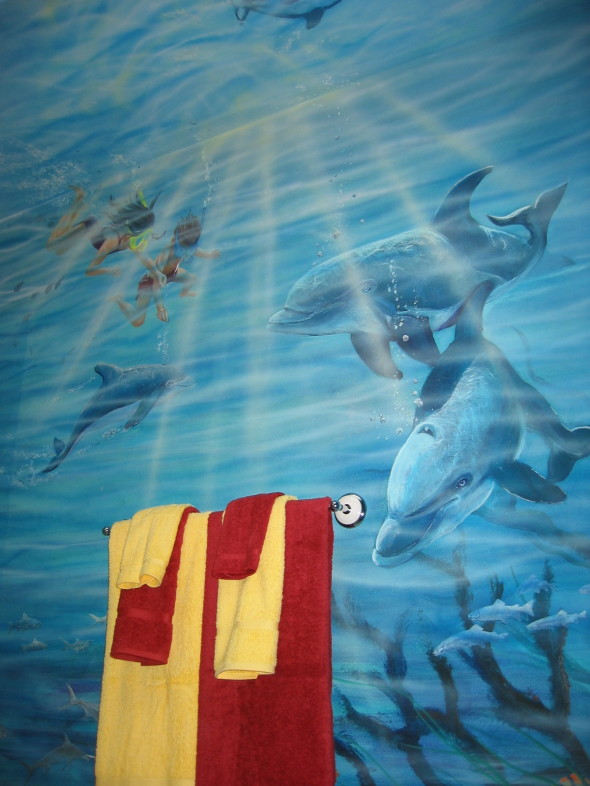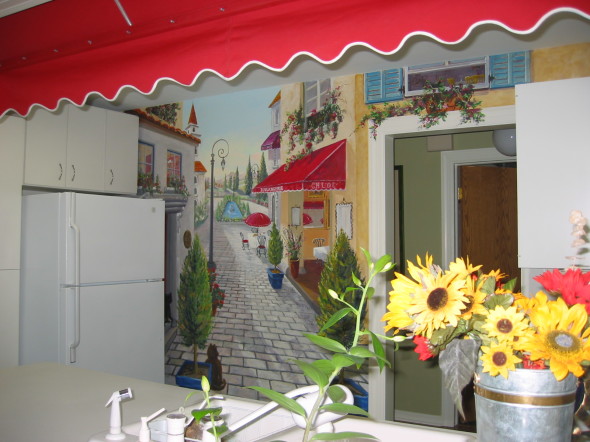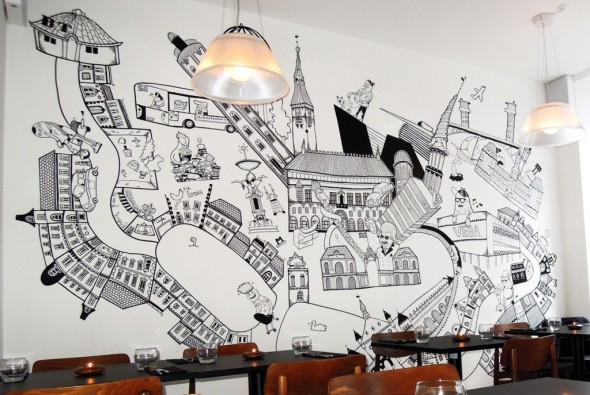 Lets Decorate Impressive!!