When it comes to sunroom furniture it requires consideration as to where to be placed and what material to be used.  The sunroom is usually furnished with comfortable armchairs, lounge chairs and sofas. It's a space where you can entertain guests or simply relax with the family. There are number of sunroom furniture ideas which you can apply to your very own outdoor living room for every season, you can definitely do some additions and subtractions according to the season change and personal requirements.
You can get the most out of life while sitting in your brand new Sunspace Sunroom built by a good company like Sunspace Edmonton! You create the design, they build to suit. Your Sunroom will now become a great place to entertain or relax in!
Winter Decor – Sunroom Furniture Ideas
Choose the furniture which enhances the space and is as comfortable as indoor furniture, sunroom furniture can very well be influenced from indoor furniture. You can easily include indoor-only items, such as lamps, stereos, and TVs. Installing the latter two can help draw family and friends to more outdoor-focused areas. Pics Courtesy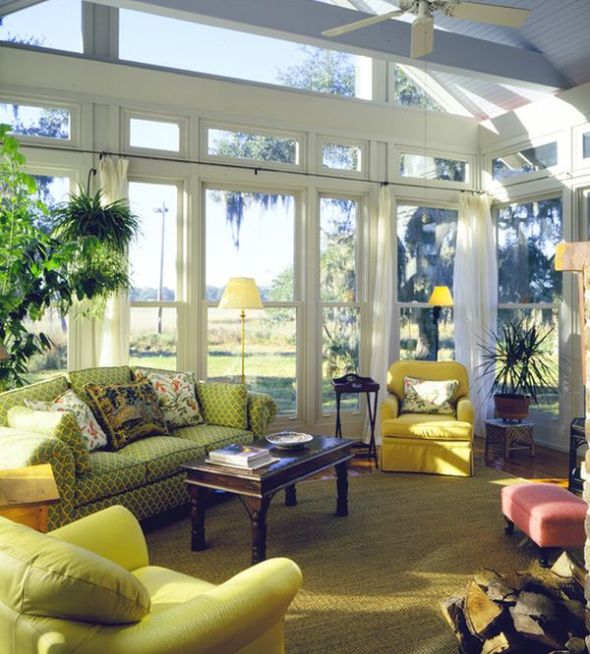 The wooden ceiling, the curtains and the wicker furniture make this room feel inviting. classical-style table and chairs offers a shady spot for outdoor eating. Many sunrooms resemble less outdoor structures than they do finished interior rooms. If you want your room design to exude beauty, you should hire this Boston Interior Designer who are masters of their craft.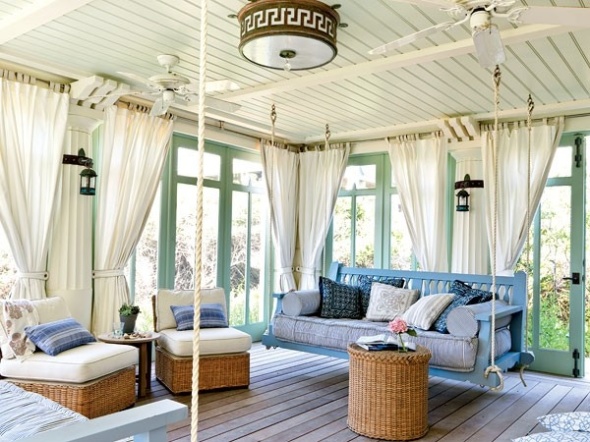 Rocking chairs are definitely great additions to sunroom. Flushed with natural light, this sunroom breaks down the barriers between inside and outside spaces.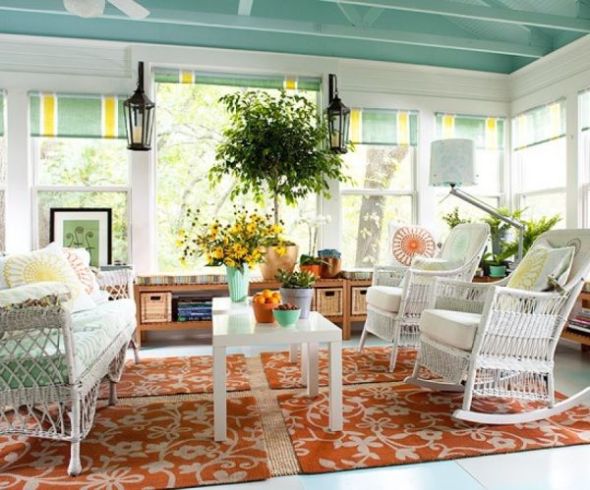 Sunroom Furniture Ideas
You can also use old antique furniture and turn it into a day bed or use it as piece to cover up corner space. The typical furniture for many corners in sunroom is a table and maybe a chair. But to take advantage of every square inch—particularly in smaller spaces—consider adding a stand-alone or built-in corner bench.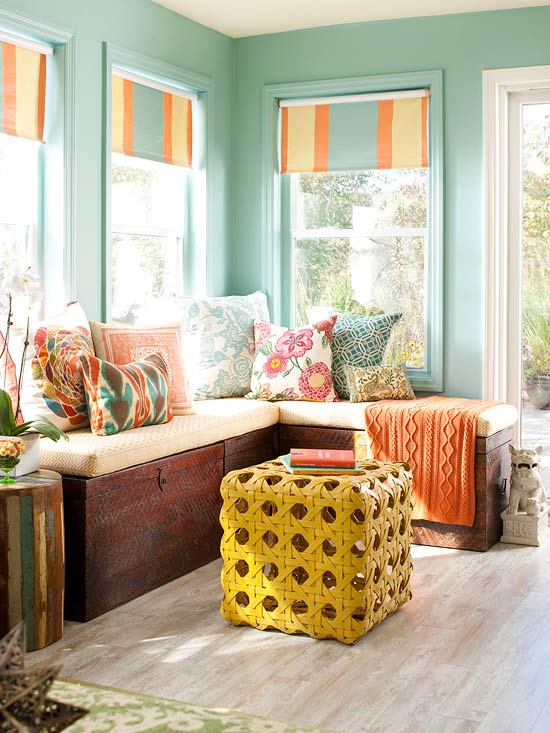 Set a modern touch to the room, find your own taste by seeing this modern rustic sunroom furniture design ideas. If you have a view, you may want to rethink that convention. Click here for more beautiful and modern multi-functional furniture that's great for your indoor and outdoor spaces.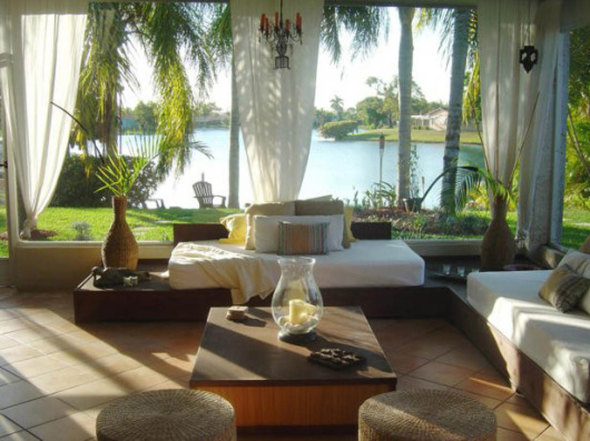 For More Sunroom Furniture Inspiration, Click the Link. Lets Live Impressive!!