Theme Weddings – Planning outside wedding or a monsoon wedding then umbrella themed wedding is perfect. They are perfect for decoration, invites and photographs. Your wedding day should be fun, memorable and go off without a hitch, and choosing a Wedding Limo Rental as your wedding transportation service will make the day much more special. Umbrellas are adorable and add a cute touch to your wedding day.  Plan ahead and coordinate the colors of the umbrellas to match your wedding theme, this will add a unique touch to the celebrations and adds charm instantly. Umbrellas also come in handy if you are planning a Victorian themed wedding, it can really help you to set the right vibe and it is such a simple element. Options are endless and cuteness is beyond limits. Here are few simple ways how you can use umbrellas as your wedding theme. Happy Monsoons!!
Umbrella Themed Wedding – DIY
Save the date invites showing the theme are perfect for the umbrella themed wedding, you can introduce the color theme with the invitations.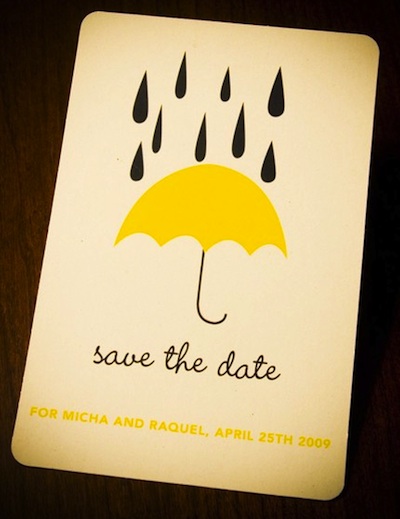 Umbrellas are perfect for a vintage themed weddings, invite your guests with vintage inspired invitations showcasing the theme in subtle way. Pic Courtesy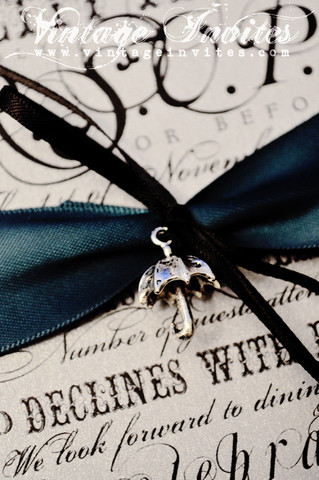 Cocktail umbrellas are perfect to be used as place card in place setting. Pic Courtesy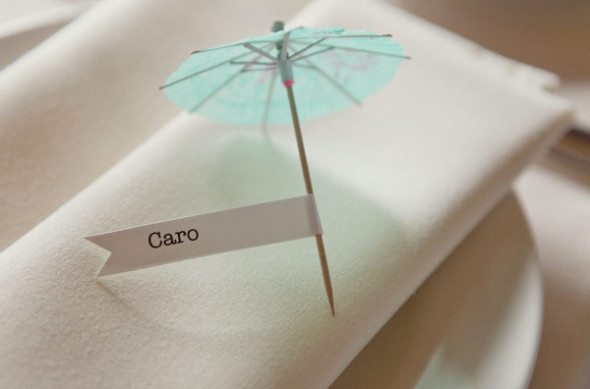 Parasols have been around for thousand of years and as a part of table decoration is another great idea, its not only about sticking an umbrella into an arrangement but actually arranging the design around it. Pic Courtesy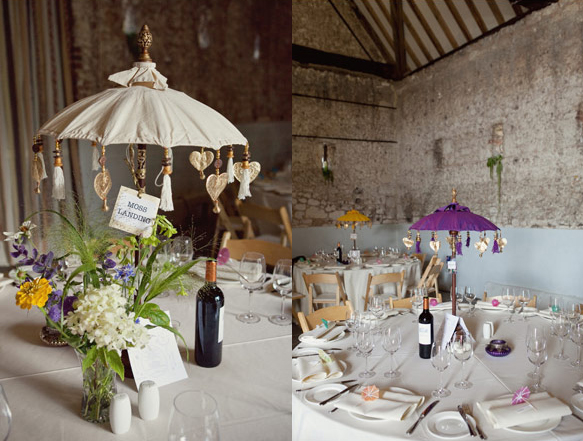 Umbrellas can induce elegance such as any other element, laced umbrella with butterflies dropping from it makes a memorable table decoration. Pic Courtesy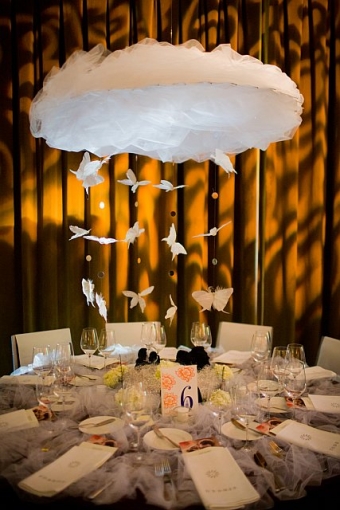 Themed Wedding – Lighting Arrangement
Whether a day or night ceremony you can use umbrellas to create a shade, mesmerizing lighting effect. Look for something different that makes umbrellas compliment the overall decor and the theme. Pics Courtesy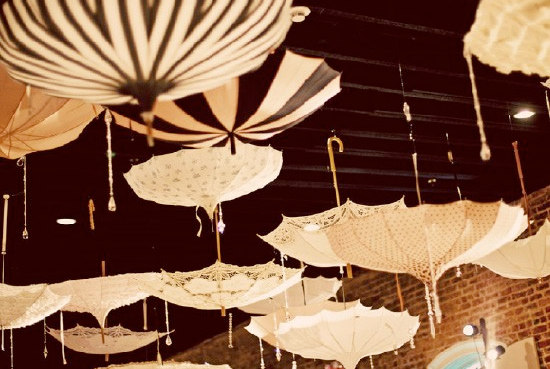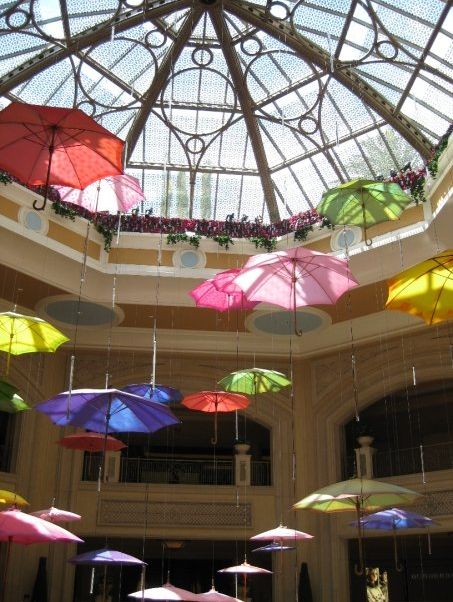 Umbrellas and rain boots goes hand in hand and using these things in decor adds refreshing touch and splashes of color. Using them as centerpieces with flower decorations is statement in itself. Pic Courtesy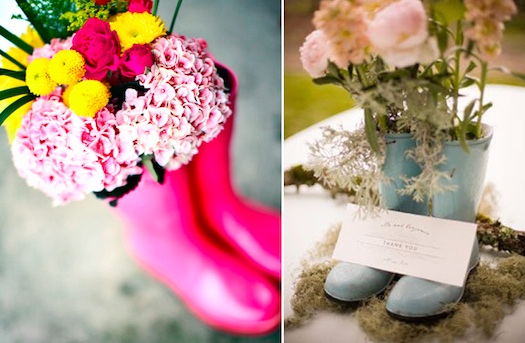 You can add umbrellas, boots, raindrops, clouds and any other element to make a traditional cake look more interesting and according to wedding theme. Pic Courtesy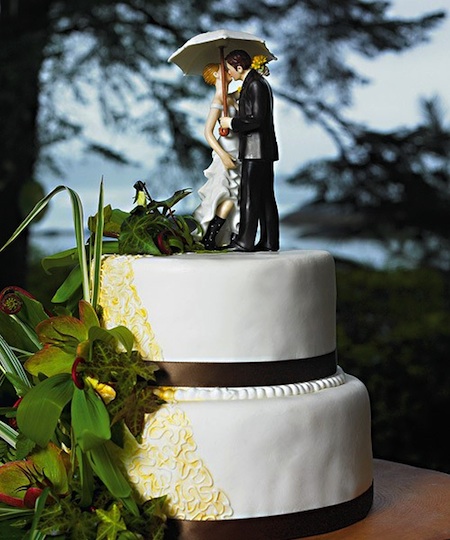 How can we forget about wedding favors?  Gift your guests with classic Chinese parasol in various colors as something to remember your special day by. Link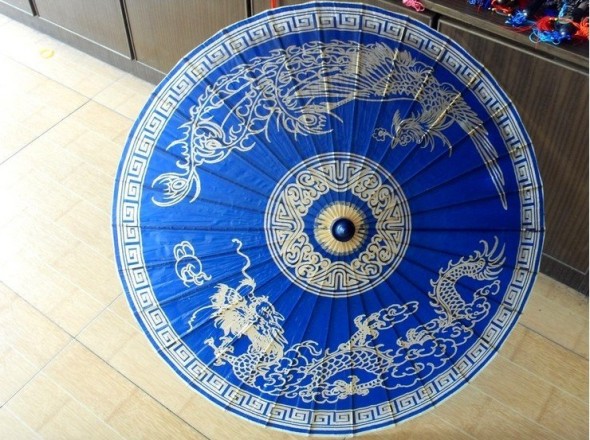 Picture Perfect!! Isn't It? Pic Courtesy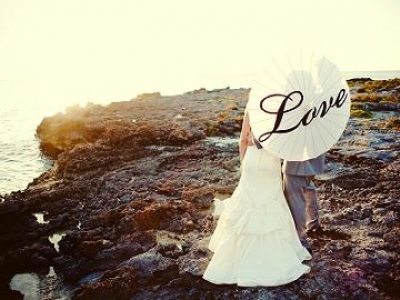 Rock 'n' Roll Theme Weddings
Lets Live Impressive!!