Planning a bridal shower? From bridal shower theme, venue, decor and activities you would have your hands full, and yes don't forget the bridal shower invitations, they need to be fun, creative and off course make the bride-to-be feel special. Key is to select the theme and add a personal touch to the invites.  Here are 21 crafty bridal sower invitations that will get you started. I personally always like vintage theme, but below you will find range of themes from classics to modern. Venue plays an important part in the design, once you have finalized the same, go on adding the details as per the liking of the bride-to-be. Involve friends and family in planning, delegate the work, trust me, it helps!
Also See – Creative DIY Wedding Invitations
Vintage Themed Bridal Shower Invitations
Champagne Blossoms – Pop-up the bubbly! Amazing Designs from Wedding Paper Divas.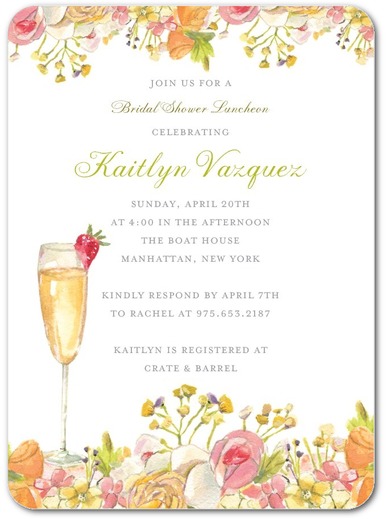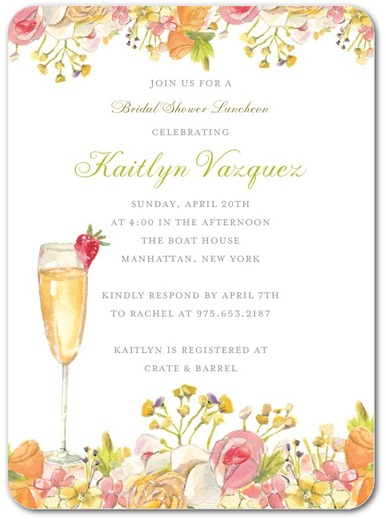 2. Refined Blossoms – Signature White Invitations!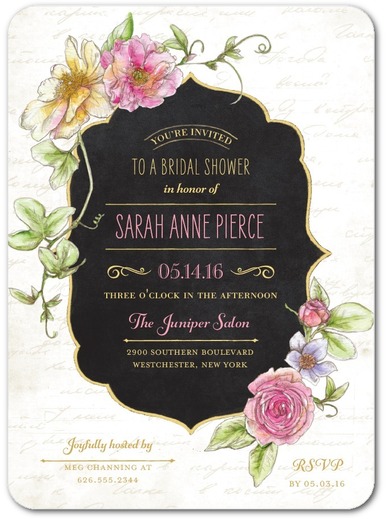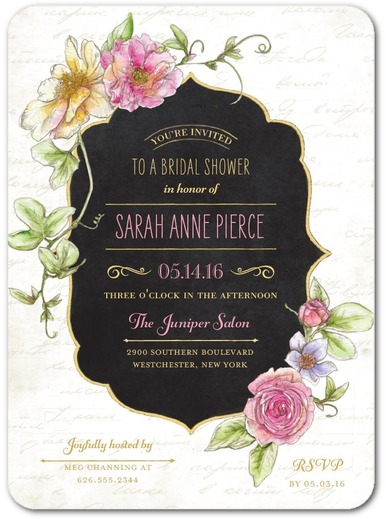 3. Get your vintage on with Lacy Bridal Shower Invitations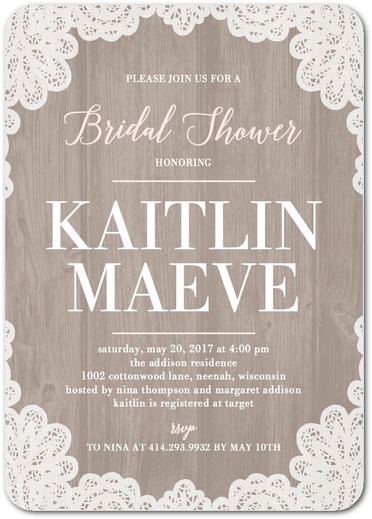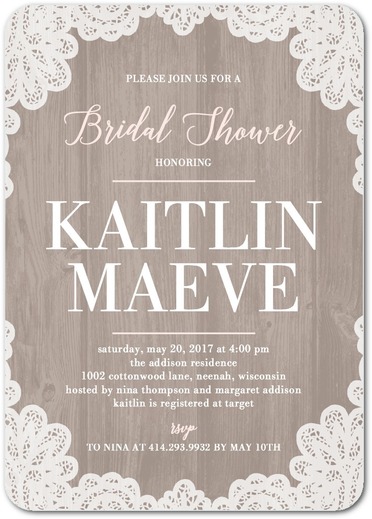 4. Nothing says it all better than a picture of loving couple, here comes the Chic Invite, Love Forever!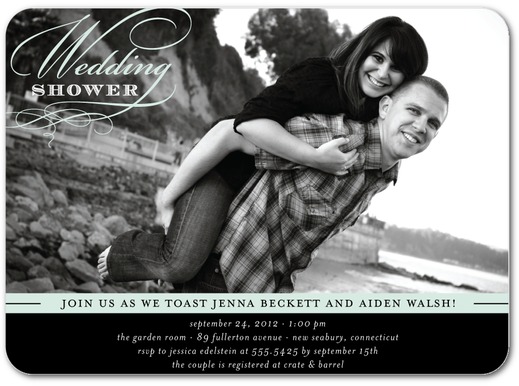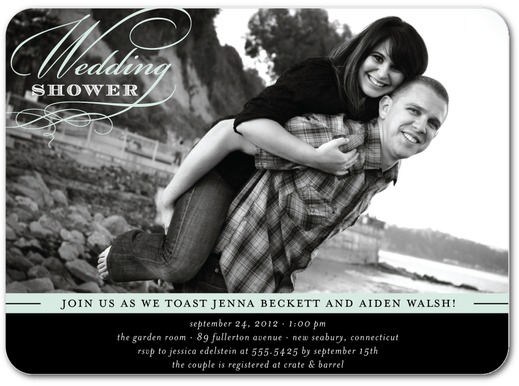 5. Here comes the bride, Exquisite Bride – Modern Bridal Shower Invitation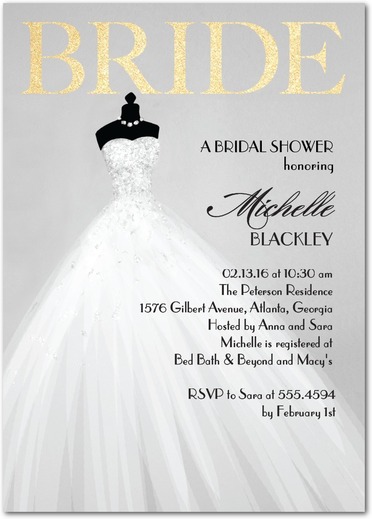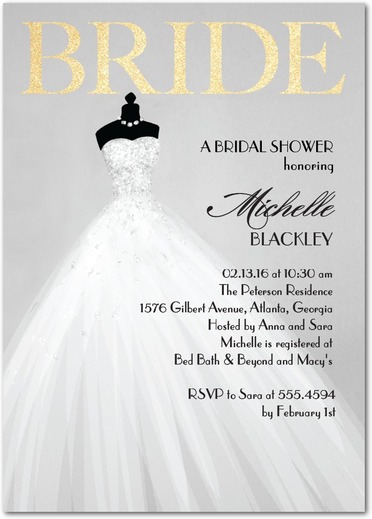 6. Nothing Beats the Classics, Bride Vibes – Hand Paint and lots of Glitter to Shine the occasion.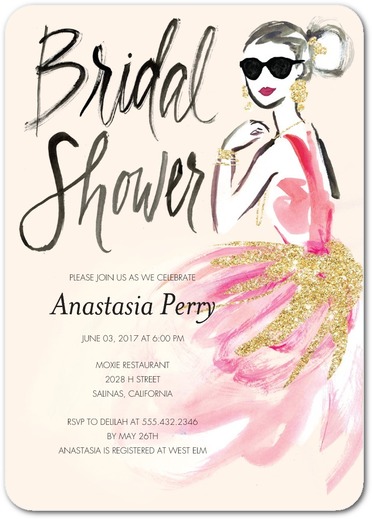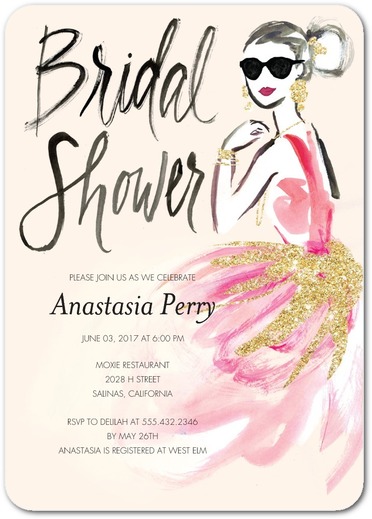 7. A playful theme is both fun and creative, bicycle themed bridal shower invitations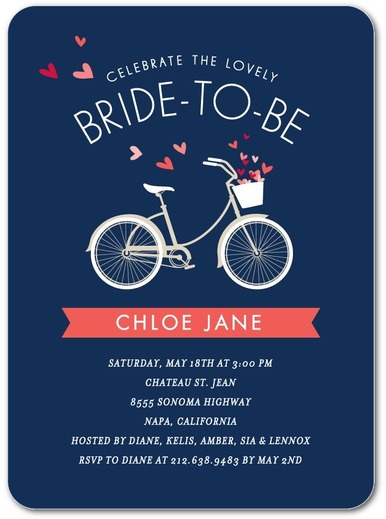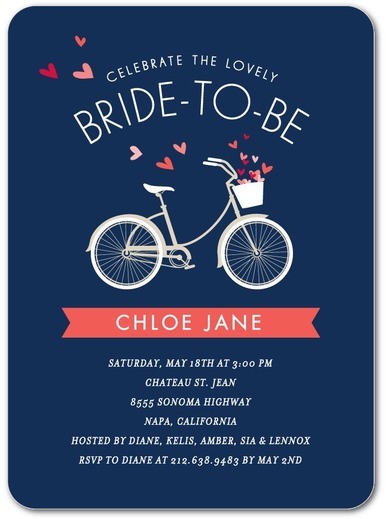 8. Bridal Shower Brunch Party– Your Invite Says it All – Get Your Sundresses on Girls!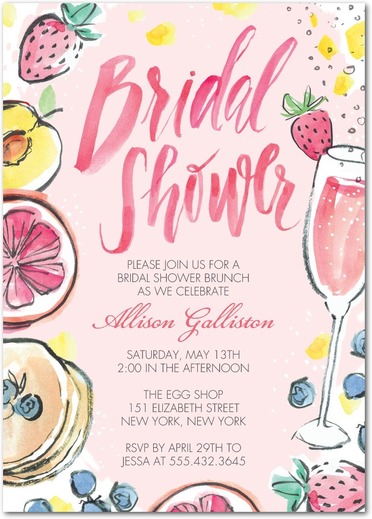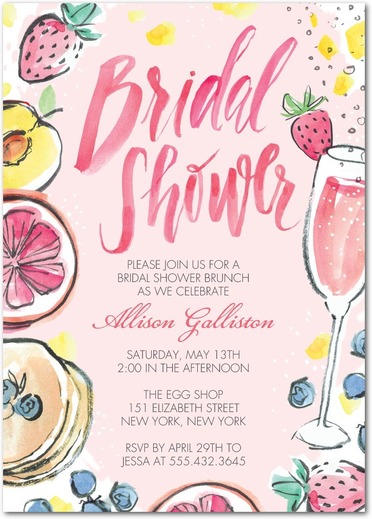 9. Lush Luxury– Give your girls a Refreshing Treat with Spa Day Bridal Shower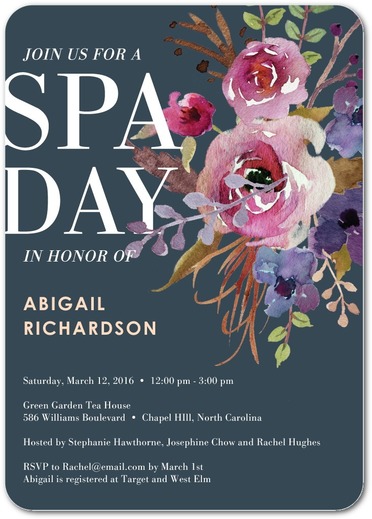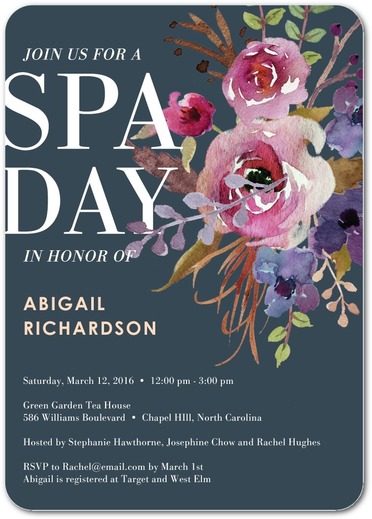 10. Shower the Love and Gifts too!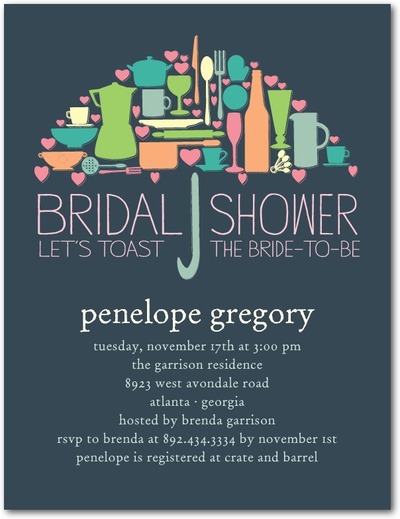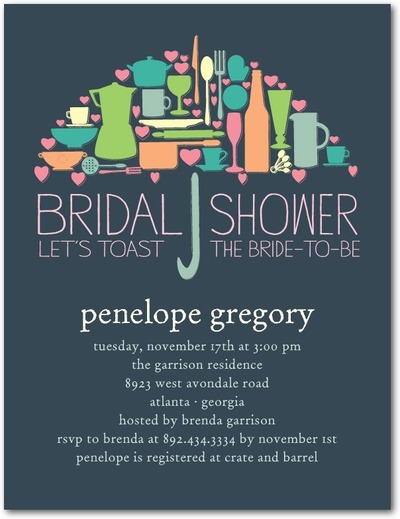 11. Recipe Request with Invite, ask your friends to share recipes of favorite dish along with a colorful shower invitation. Pic Courtesy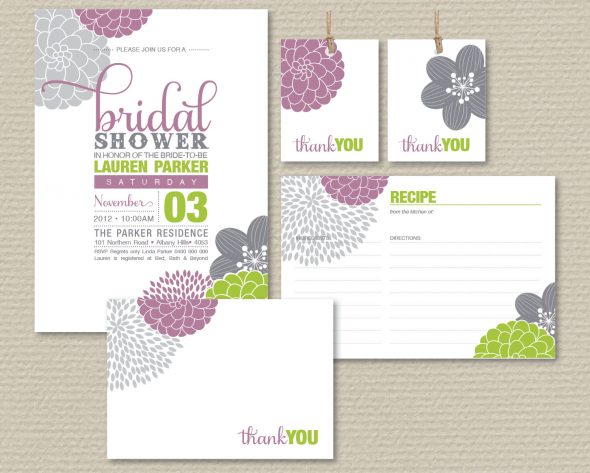 12. Loving the Colors, all that ladies can do to make the day special for the bride-to-be.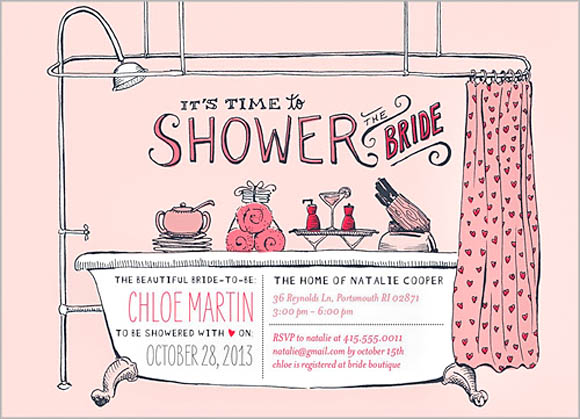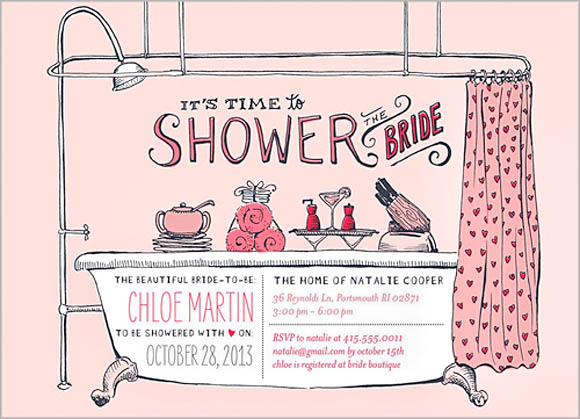 13. Play with colors and the font, this round colorful invite is definitely eye catchy.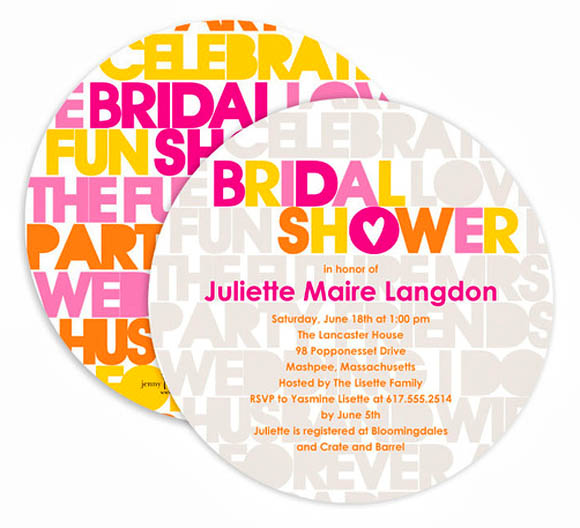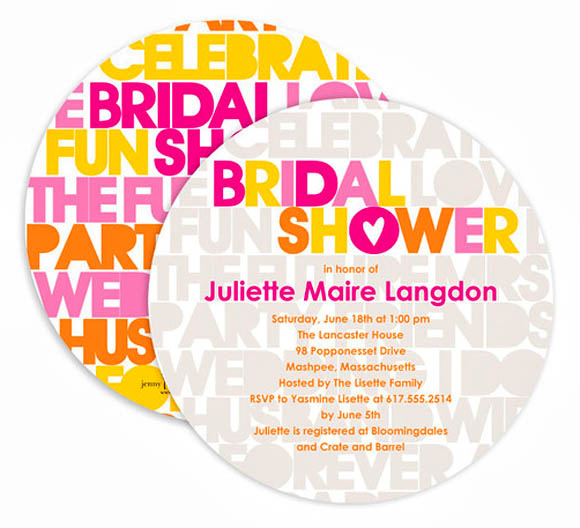 14. Fortune Teller  Invitation: Go old school and create a play on a fortune teller for your invite. (found this crafty idea on brit.co)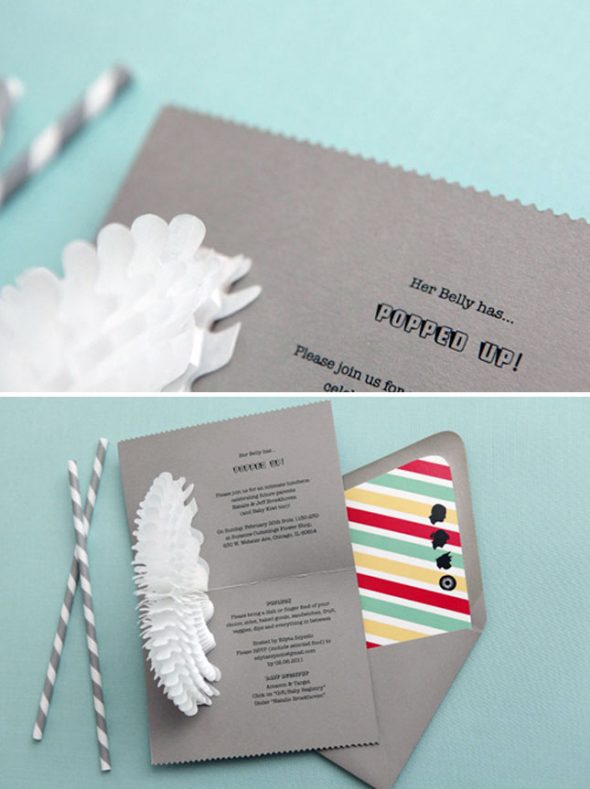 15. 3D Charm– Nautical Themed Invitation for beach bridal shower party.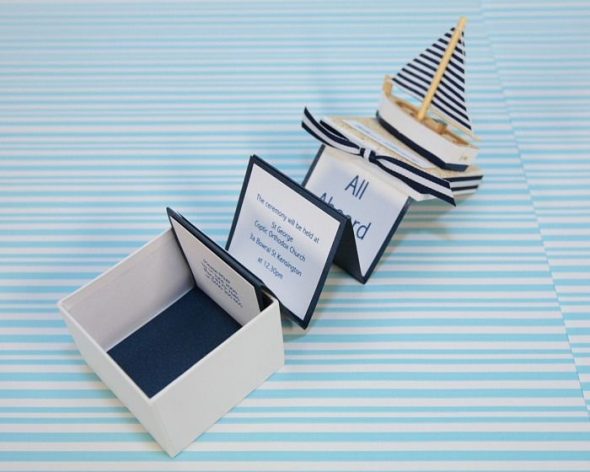 16. Kitchen Themed– Send party favors before the party, share the kitchen secrets with the bride-to-be.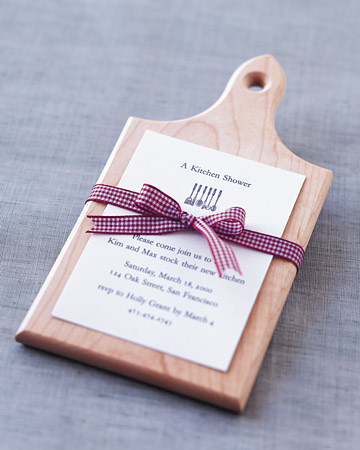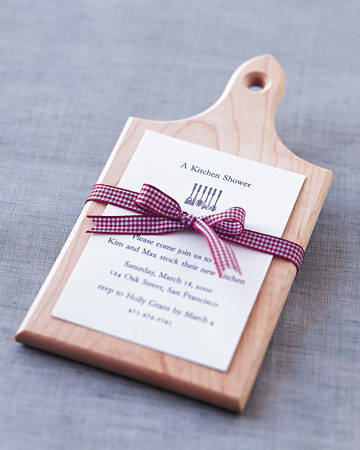 17. Summer Bridal Shower Invitations – Get the vibrant colors of summer and patterns in the shower invitations!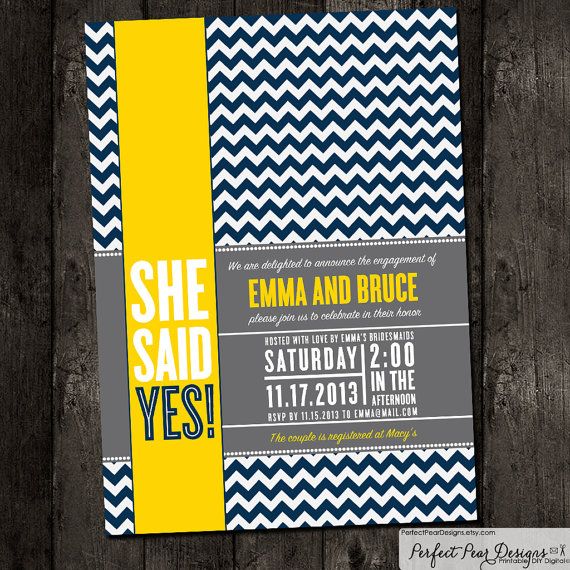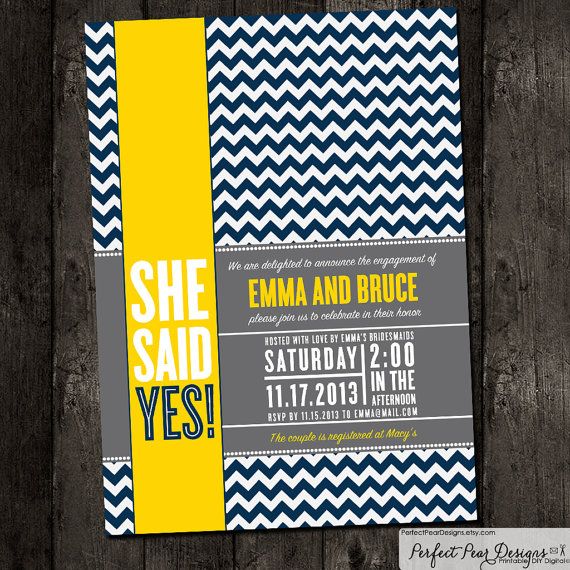 18. Every little girl dreams of Fairytale wedding, well that is really expensive dream, how about fairytale bridal shower invitations instead.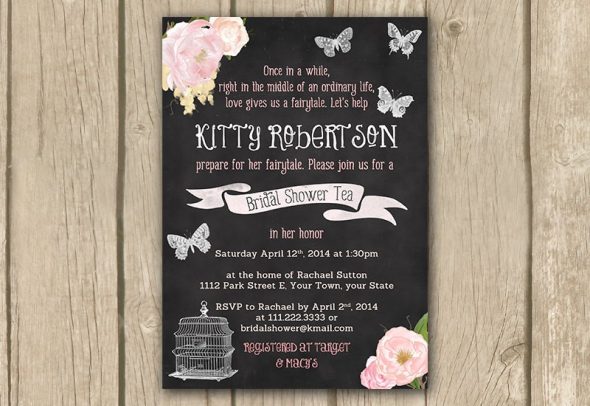 19. Lets have bubbly and cool bridal shower, i love the color choice in this one – Turquoise. (Found this colorful idea on Cheryls Invitations)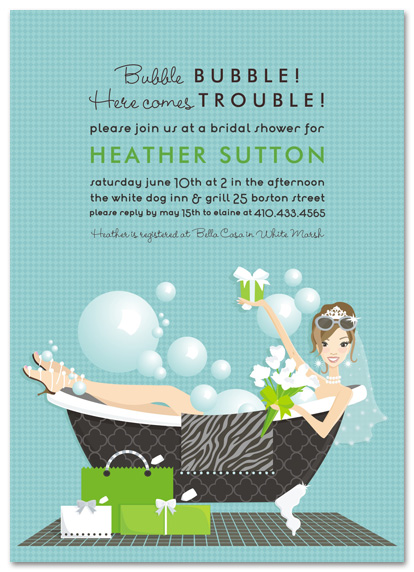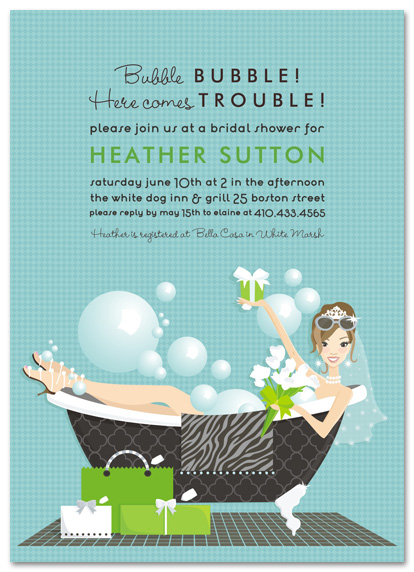 20. Nothing says country more than a mason jar and handmade paper invitation. Perfect for country themed wedding invite too. (Available on Walmart Stationery)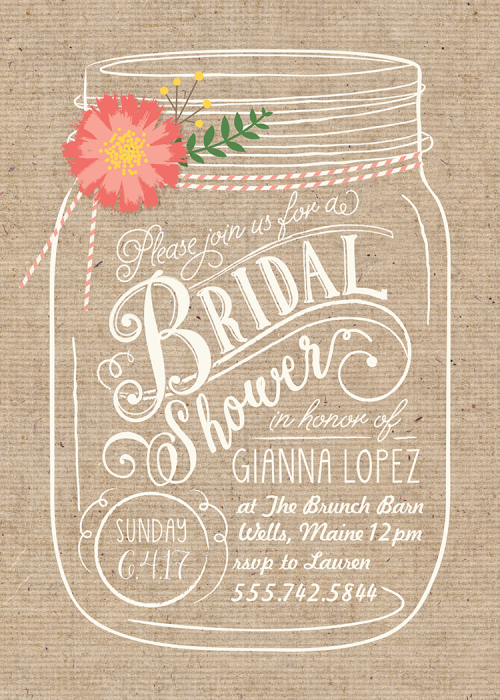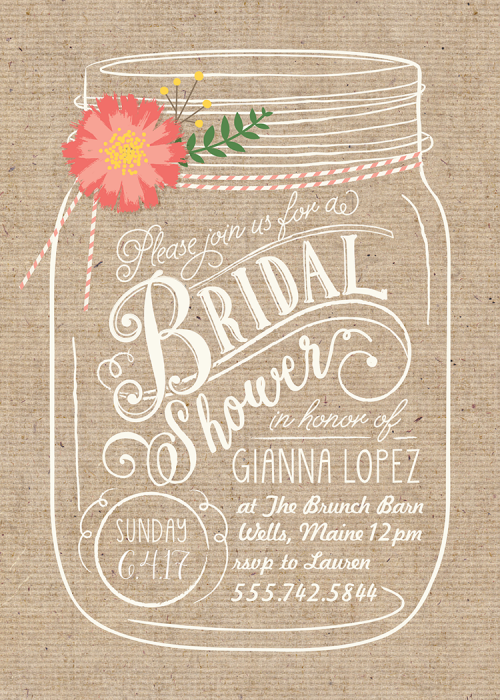 21. Its not just glitz, this one is Gorgeous Glitz.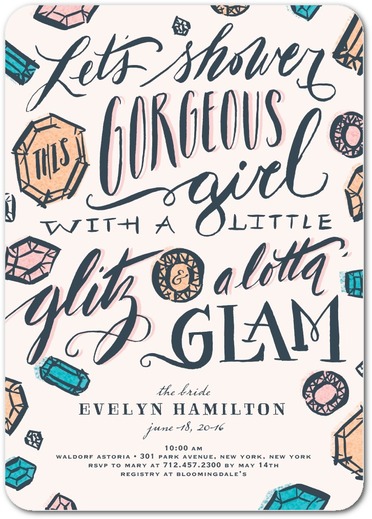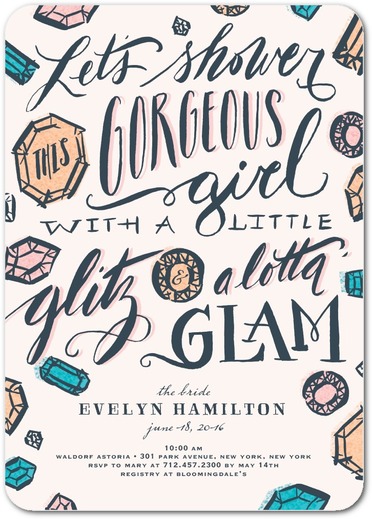 Bridal Shower Invitations can be as simple as just a plain card with wonderful words and if budget allows you can experiment with designs, colors, embellishments and off course paper. From hand paint cards to 3D designs you have lots of options, but what really matters is your Personal Touch! Lets Invite Impressive!!