Shipping Containers Housing is apparently the new rage and they come with own benefits and drawbacks, I would like to leave you the link here in case you are interested. Some say its perfect solution to ever decreasing space and some find it not the perfect solutions. I have read so much about David G. Flatt and shipping containers housing options and have mixed opinion, I have listed pros and cons of the same, have a read and share what you think.
Here are some positives points that make shipping container housing a promising option: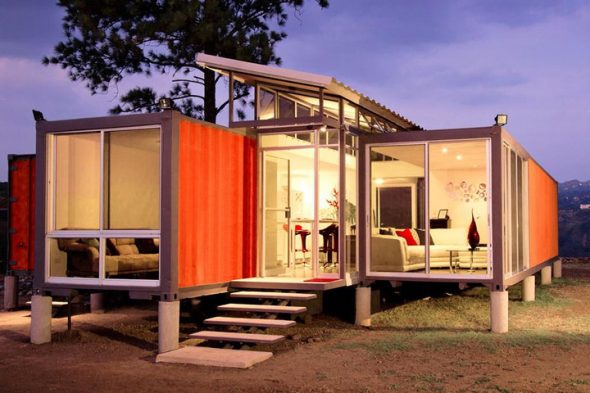 You get a cheap structure, if you can use the box-basically as-is. If you are willing to invest you can remove the ends and personalize the design with very little effort. If you got inspired and you're planning to move to shipping containers housing, it's important do some research first on valuable information like the one on this guide.
Practical is the word that fits perfect. Containers, like those 45 ft high shipping containers for sale, are flood and fire proof and can be used for 10 to 15 years. With bit of creativity you can turn the same into a modular living space.
Environment Friendly, it is one of the best option if you are planning for green living.
According to the architects, the modified containers are "nearly indestructible". As well as resistant to mold, fire, and termites.
Easy Movement, you can move it via rail, truck, ship, airplane or even helicopter.
Best for temporary housing, countries which are prone to natural disasters shipping containers housing can come very handy.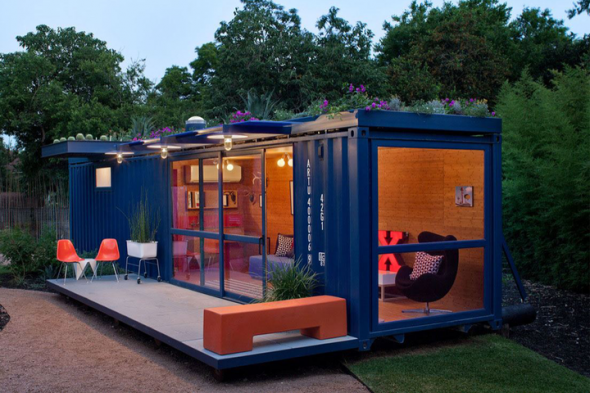 Shipping containers housing is no doubt an inexpensive and environment friendly substitution. But architects do make some solid points as to why they should not be used as mass housing solution:
All surfaces of the container need to be insulated. Which means either building a new set of walls on the inside or outside of the container. If walls are furred out on the interior, this is convenient for plumbing and electrical lines but it narrows the usable space of an already small box.
Structure can be an issue as the built into the containers needs to be duplicated with heavy steel reinforcing. The rails at the top and the roof of the container are not structural at all
Foundation of mass housing has to be concrete. As the stacking of multiple containers will send the weight to lower floors and without strong foundation it can lead to massive structural issues.
Utilities and Mechanical Systems. In a large building, you'll still need a lot of space to run utilities. You will need to hire HVAC professionals at Landmark Air to install a very robust HVAC system to heat and cool the building.
Used containers need to be thoroughly cleaned because there is a risk they may have been used to transport something toxic in the past.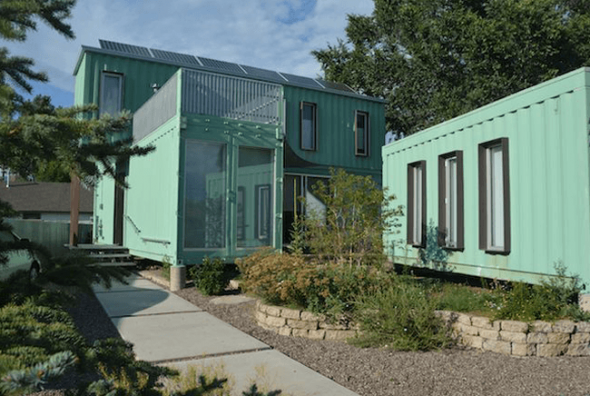 One can argue that shipping containers housing is one of the most promising housing solutions (with modifications off course). Let's think inside the box, Let's Live Impressive!!