When it comes to redecorating your bathroom you may be a little overwhelmed and surprised at the amount of colours, styles and designs that tiles are available in. Your tiles are also the things that give you the biggest chance of personalisation when it comes to design. Tiles are undoubtedly the first thing you will notice when walking in to a bathroom since they often cover the expanse of the floor or wall. This is why its so important to pick the right Bathroom Refurbishment Services including: total bathroom renovations, bathroom design, repair and fitting services.
Choosing A Style
Its a good idea to spend a reasonable amount of time researching and looking in to what tiles or designs you are going to use for your tile installation.
Perhaps looking at this years current trends will give you inspiration on how to style your bathroom. Maybe you love patterns and bold dramatic looks or maybe a feature wall is what you're after. Ultimately, identifying what you want first will give you a clearer sense of direction and reference when installing your bathroom tiles.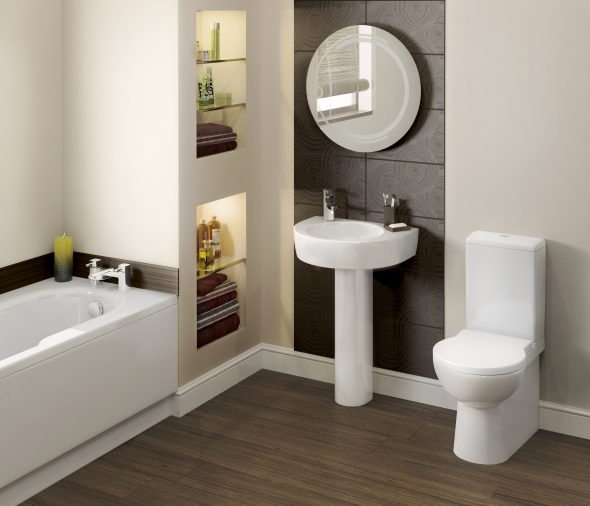 Choose A Feature Spot
Everyone's bathroom is different, which means there will be a different focal point to every room. Maybe its a rain shower where some beautiful mosaics would shine and stand out. Or perhaps its a free standing bath tub that needs a stunning back drop to make it centre stage.  Feature points in a room are a staple piece of any sophisticated design and can elevate your bathroom to a classy and expensive level without breaking the bank.
Accent Tiles
Once you've chosen your main tile that will act as your feature point, try to consider using accent tiles. These can be used as borders for balance, in alcoves for depth or different floor tiles for definition. If you're after a simple look you can use the same tile on the floor as on the wall, but more often than not its the difference between the two that offsets the room nicely. Plus, working with accent colours helps to build sophisticated layers and accompanying colours for that truly professional finish.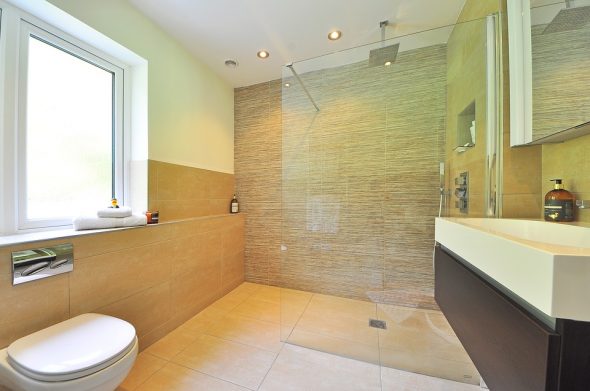 Tile Size
As a general rule when working with a smaller bathroom, which is most of us, avoid using larger format tiles. These will actually dwarf your room by making the space feel disproportionate. Instead, choose tiles that will compliment your space better. Similarly, try not to use a large expanse of smaller tiles as this will make the walls and floors feel busy and chaotic, again, making the room seem smaller. Instead, try a mix of different sized tiles as this will bring a sense of equilibrium to the room and help to create the illusion of more space.
Brining in Texture
One key trend to have taken off recently has to be to bring the outdoors inside. Think natural materials like slate, travertine and stone. These earthy and rustic materials bring stunning texture to a room and give you the opportunity to work with accessories for a contemporary aesthetic. Bear in mind however, that the more uneven and less glossy the tile, the more maintenance it will need. Therefore, if you want a tile that is easily wiped clean stick to more manufactured materials such as porcelain and ceramics with gloss or satin finishes.